If you're stuck on what to bring to Scotland this summer, read on to find tips and tricks from the crew at Seafari Adventures who brave all types of Scottish Weather.
Now, we hate to sound cliché, but one day in Scotland can bring weather from all four seasons. Sometimes here in Easdale we'll start off with a cold, wet morning which turns into bright sunshine by lunchtime, only to be caught in a spring-time shower after you've eaten your sandwiches.
But do not fret! The fickle nature of Scotland's skies means that each and every day is likely to bring clear and sunny spells, perfect for you to explore in.
But what does this mean for your packing? You'll need at least one outfit per season, and you can mix and match throughout the day.
Top Tip from the crew –  "Never leave home without your rain coat, even if you just leave it in the car whilst you're out hiking"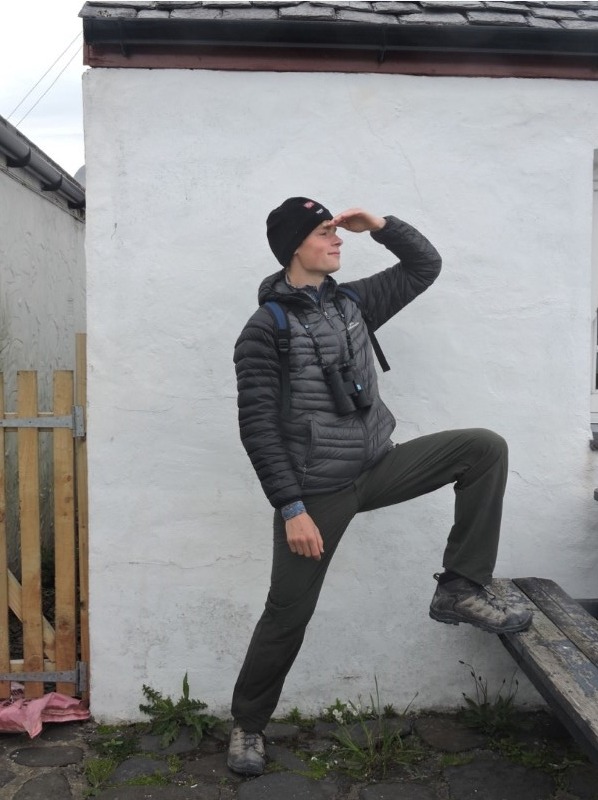 The prepared for the rain look
A raincoat is essential, and waterproof trousers are severely underrated! Get a pair of waterproof trousers which are lightweight to pop on over your day-to-day clothes. Keep them folded up in your rucksack and you won't even notice they're there, but you'll be thankful for them when the rain comes and you've still got four miles left of walking… trust us!
Underneath your waterproofs it's good to layer up with a long-sleeved and a short-sleeved t-shirt. This way, you can take a layer off if any sunny spells throughout the day, and pop them back on as protection from the wind and rain.
Top Tip from the crew – "pack long and short-sleeved t-shirts so you can layer up!"
It is great to have a hat in your rucksack too, especially after the rain as a way to warm you up with something cosy and dry. When packing be sure to bring a lightweight fleece or jumper with you, it will keep you surprisingly warm when you're out and about.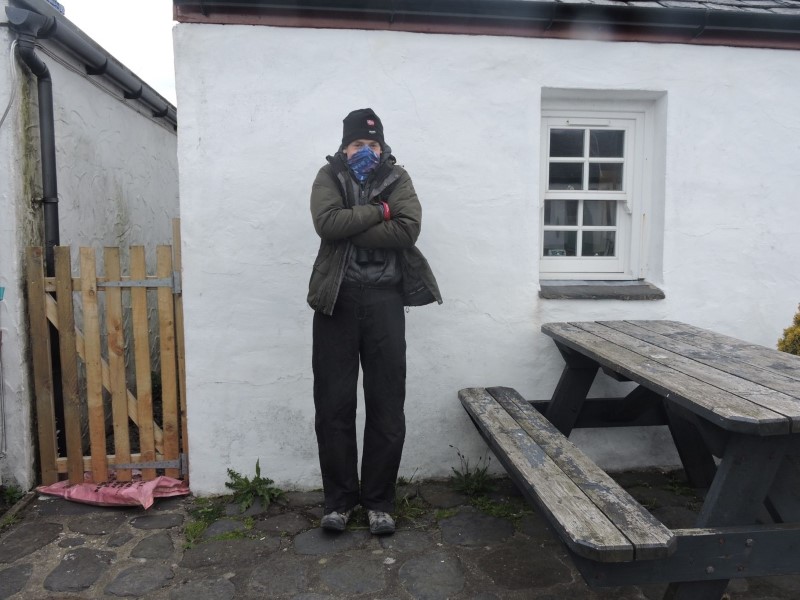 The keeping warm look
It is always worth packing a pair of shorts for your holiday. You never know, the weather may bless you with a week of sunshine (it has been known to happen)! But even if you're not so lucky, shorts are great for adventures which last a few hours, especially if you've remembered your waterproof trousers to go on top. Shorts are also great to wear if you stumble across a loch or a beach and can't resist a dip, so have a towel nearby if you're the spontaneous-swimming kind!
Top Tip from the crew – "always have a spare towel in your car in case you get stuck in a downpour, or even if you fancy a spontaneous dip in the sea!"
It is also worth bringing sun cream and sunglasses if you're going to be outside for most of the day, you don't want to be squinting all day and you certainly don't want to return home looking sunburnt!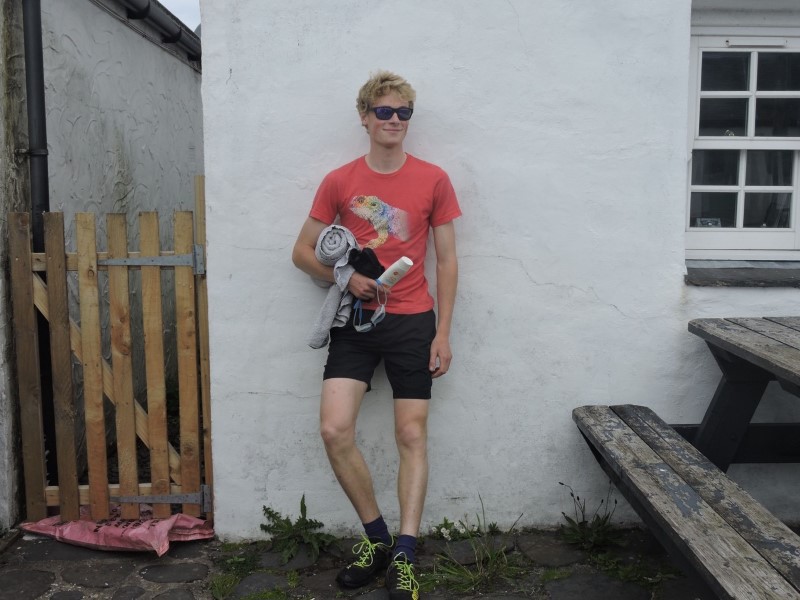 The optimistic hot weather look 
Top Tip from the crew – "leave extra bottles of water in your car when you're out walking, its thirsty work exploring Scotland!"
It is also important to prepare for the wildlife that a Scottish summer brings. While we've got some extraordinary wildlife up here, we also have some extraordinary pets… the midges of course! It is always worth having a bottle of midge spray in your bag if you're going to be put and about in the summer time, especially in the evenings!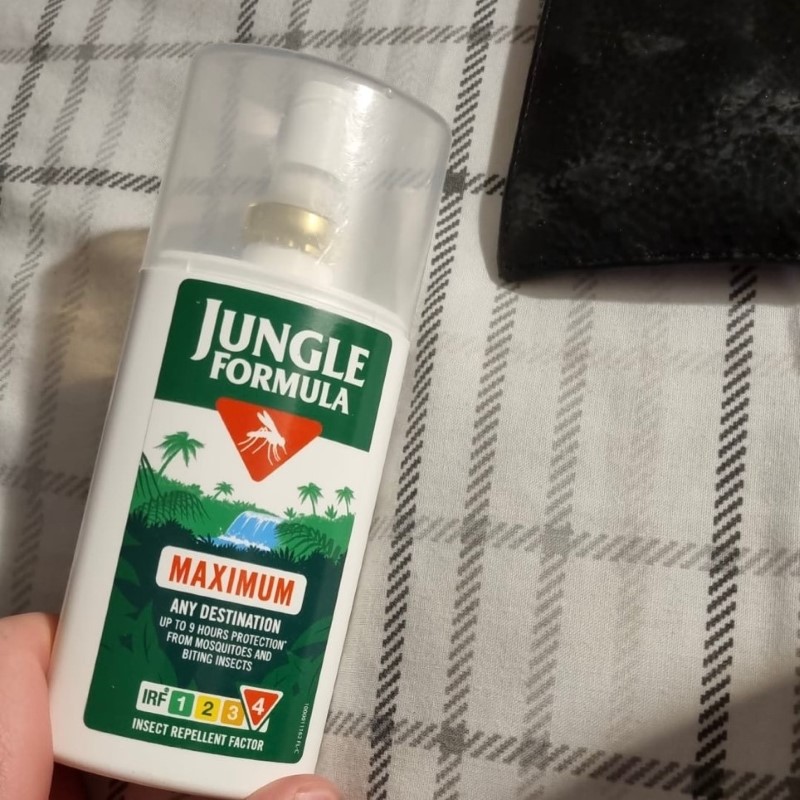 Don't forget this!
If you're visiting Easdale and hoping to see more than just midges, you can book onto one of our boat tours to see the wealth of wildlife the area has to offer. Seafari Adventures is nestled in Ellenabeich, a conservation area just south of Oban. Our wildlife and whirlpool tours will take you through the Firth of Lorne, a Special Area of Conservation next to the Isle of Mull, home to seals, eagles, otters, red deer, porpoises and even minke whales and bottlenose dolphins! Give us a ring on 01852 300003 to find out more.
All you'll need to pack for our trips are lots of warm layers as it gets windy out on the water, and we will kit you up with waterproofs so you can stay dry and look as fetching as crew member James does!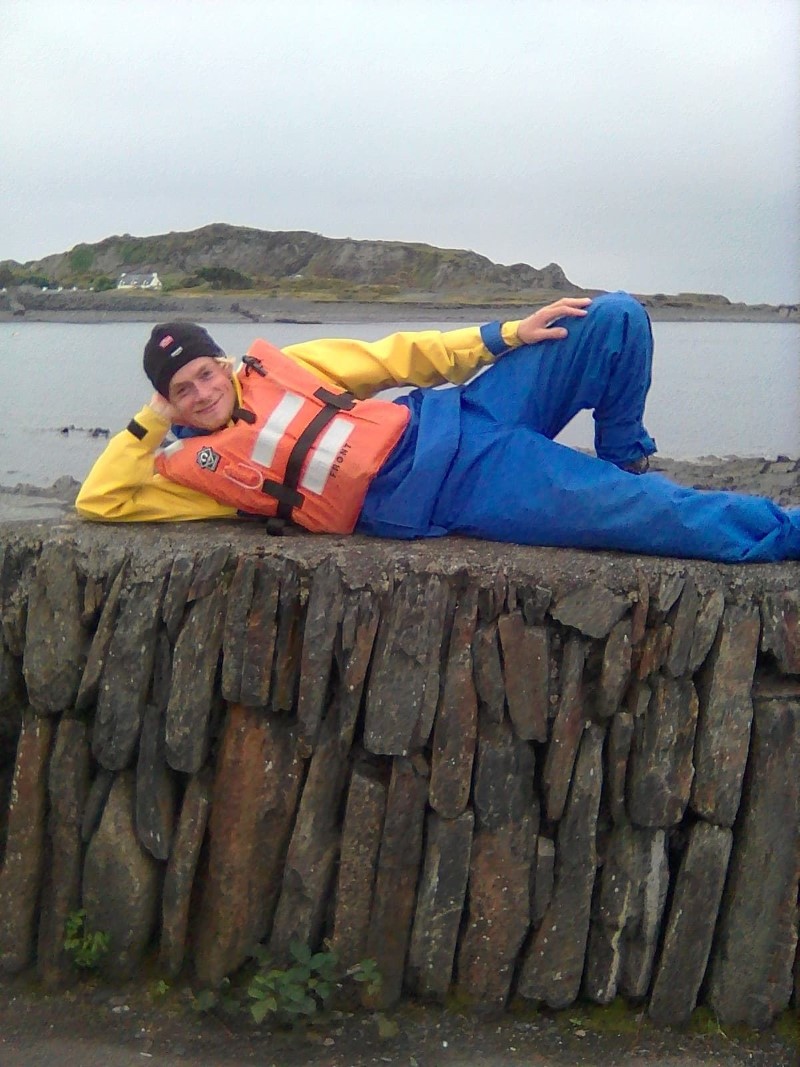 The Seafari look
Holiday List
Raincoat
Waterproof trousers
Lightweight fleece
Long-sleeved t-shirts
Short-sleeved t-shirts
Warm hat
Shorts
Midge-spray
Sun cream
Sunglasses
Towel