Over the next few weeks, we will be giving you the ABCs of life here at Seafari Adventures, giving you bite-sized info to sink your teeth into before embarking on your Seafari adventure!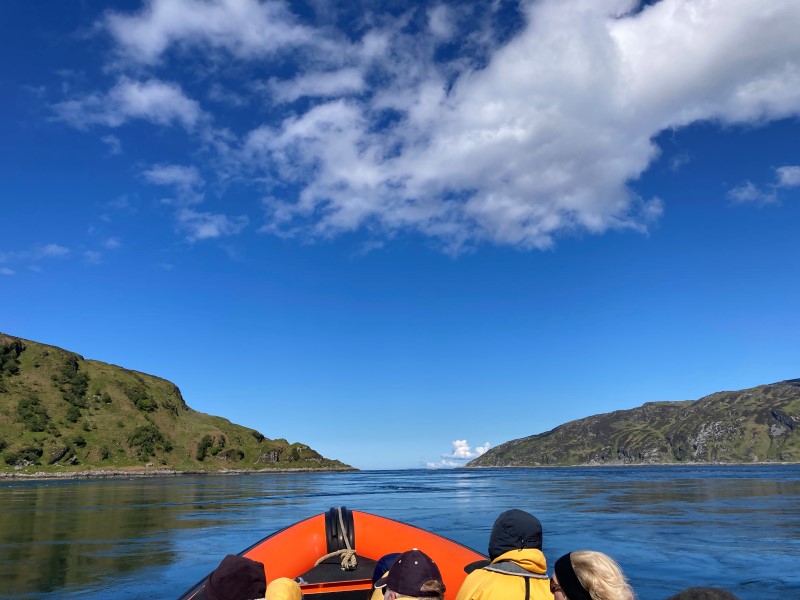 A calm day out on the Atlantic!
First up… A, and A is for Atlantic. Here at Easdale we sit on the West Coast of Scotland, 16 miles south of Oban, facing the mighty Atlantic Ocean. Scottish waters support over 8,000 marine species, a colossal number, and this is due to the unique nature of the currents here.
The Atlantic is a pretty special ocean, stretching all the way across it, from Florida to Scotland, is the Gulf Stream. The Gulf Stream is a channel of warm water, continuously bringing warm water to Northern Europe- and to Easdale!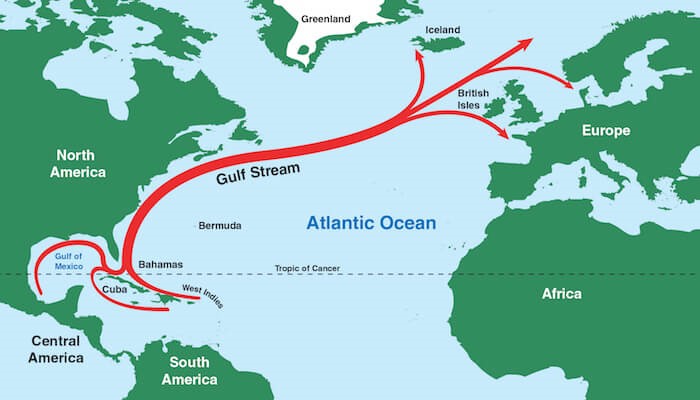 The Gulf Stream stretches all the way across the Atlantic from the Americas to Europe, bringing warmth with it (map from SciJinks.gov)
All this warm water reaching Scotland's coast make it 15°C warmer here than it should be, and we've got the biodiversity to show it! The reefs here in Scotland support 800 species of plants and animals, making Scottish reefs as species-rich as tropical reefs!
And it is no different here in Easdale; these lovely warm temperatures attract all sorts of birds, plants, fish and mammals to the area- and we are so excited to show them to you.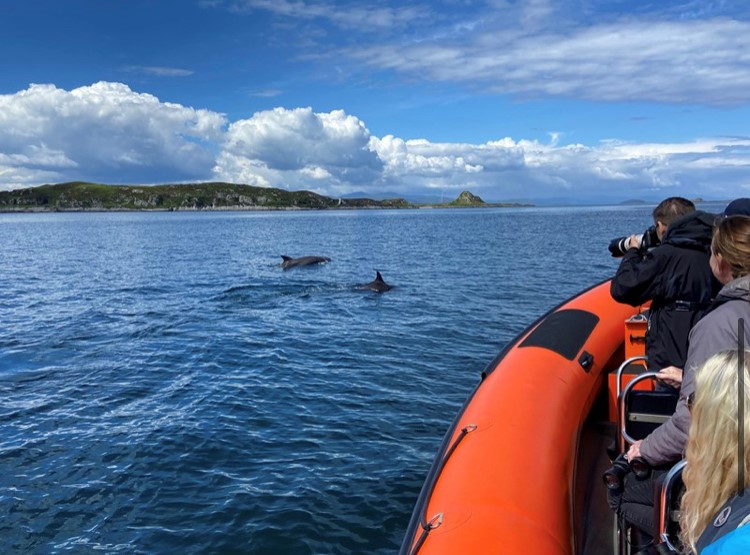 Come and see the Atlantic wildlife for yourself!
In the rich waters here we have grey seals, harbour seals, porpoises, otters, bottlenose dolphins and minke whales, and soaring in the skies above are golden eagles, sea eagles, gannets, puffins, guillemots… there are so many species to see!