If you're staying on the West Coast of Scotland or visiting the Hebrides, the chances are you'll pass through Oban, the Gateway to the Isles and Scotland's Seafood Capital! Oban, meaning "Little Bay" in Gaelic, has always supported a fishing industry, though the modern town that you see today grew around the whisky distillery which really put Oban on the map in the 18th century.
Oban's horseshoe-shaped bay acts as a port for ferries heading to Mull, Coll, Colonsay and more Hebridean Islands. The bay also offers beautiful views, exciting walks, delicious food, intriguing history and more to keep you occupied as you explore the streets and waters of Oban.
Eating and Drinking
We are so blessed to have some wonderful places to eat and drink during our spare time and Oban does not disappoint! Here are just a few of the places we've been to, but there are still many more for us to experience… so let us know your recommendations if you have any.
Carolyn enjoys a sweet chilli chicken panini at Poppies Garden Centre, which offers a stunning view across to Ardmucknish Bay and a plethora of Scottish treats and gifts. Carolyn also enjoys a wee dram from Oban's famous Whisky Distillery, founded in 1794.
Our resident baker Meek enjoys savouring the sweet treats at Roxy's Coffee and Tea House, almost as much as she enjoys dancing at the ceilidh hosted at The View. The View's live band and waterside terrace promise a fun evening for everyone -so grab your dancing shoes!
If you have a fondness for seafood like Meek, Oban has a plethora of restaurants for you to try. Head to Ee-Usk for locally caught langoustines or scallops. You can find Eeusk on Oban's North Pier. Alternatively, you can source local langoustines from K G Shellfish to cook yourself.
Faye and Russ like The Little Potting Shed Café as they have a great selection of veggie and vegan treats, like the pitta pocket filled with falafels, or the vegan chilli nachos. It is a very popular place and can be busy at times but it is well worth the wait.
Our top fish and chip recommendations would be Norries, just a stone's throw away from the Little Potting Shed and Oban's famous whiskey distillery, or The Fish Box who offer classic fish and chips as well as zingy fresh fish tacos- delicious!
Steve enjoys a calzone or seafood linguini from Piazza on the North Pier. You can also find Steve in Bossards Patisserie with a strong cup of tea and a slice of their espresso cake.

Meek enjoying a smoothie and cake at Roxy's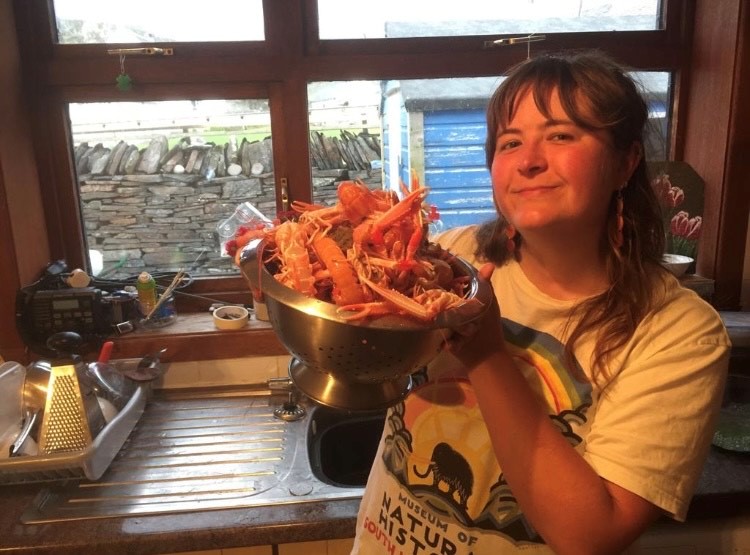 Meek cooking up a storm with fresh local langoustines from K G Shellfish
Walking
A crew favourite is the lovely walk from Ganavan Sands along the headland to Dunstaffnage castle, maybe even braving a dip in the sea on a warm day!
After their weekly Tesco shop, Faye and Meek like to walk up to McCaig's tower to have a picnic and take in the panoramic views of Oban, Kerrera and Mull before heading back to Easdale for some more beautiful scenery.  It's very well signposted from the main street if you fancy a walk up to the top but you can also park next to the tower itself which is over 100 years old!
Russ enjoys walking his border collie Sandy in Dunollie Wood, a small slither of wilderness within the town, with rare lichens hanging from the trees and a carpet of bluebells in the spring- all topped off with a view over Oban Bay!
For the more intrepid explorer, Pulpit Hill promises a steep climb with gorgeous views across the Sound of Kerrera, well worth the uphill trek.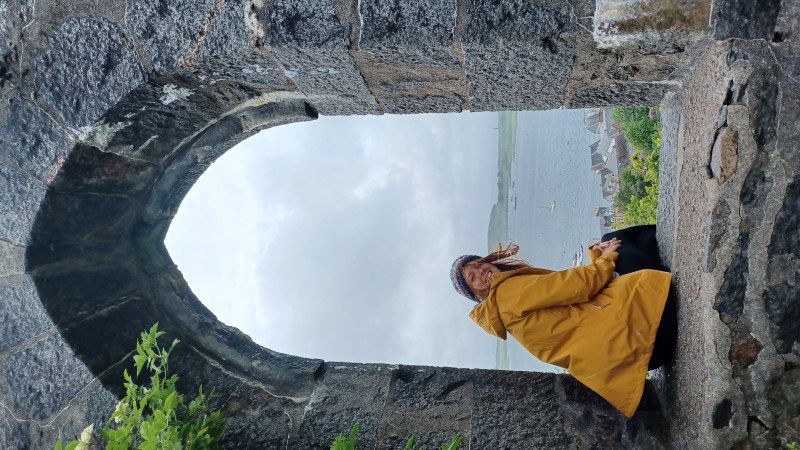 Views over Oban from McCaig's tower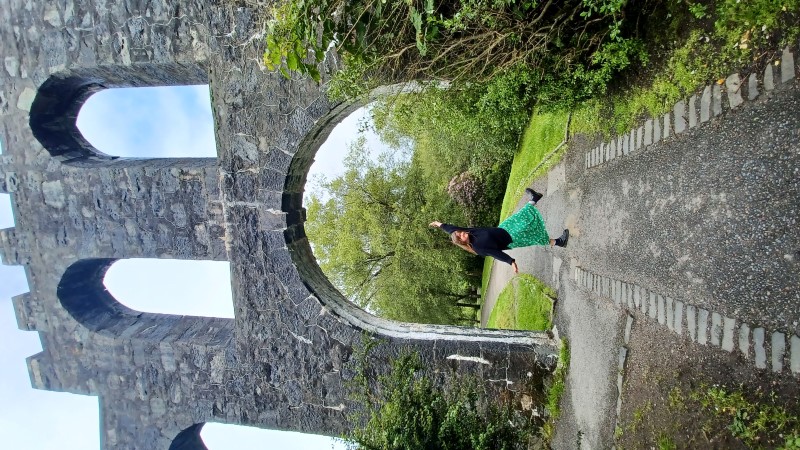 McCaig's tower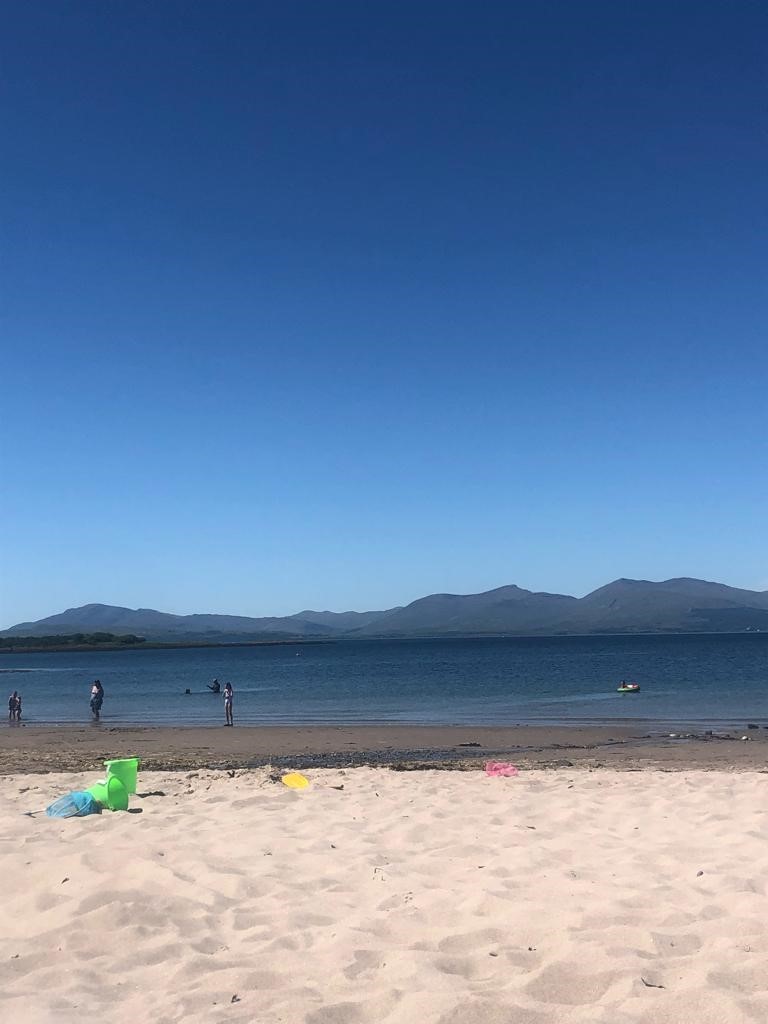 Enjoying some sunshine at Ganavan Sands
Relaxing
Tralee beach, near Benderloch, is a great place for an afternoon swim or a picnic on the white sand.
Russ has been to a few concerts at The Rockfield Centre. Sorcha Bakery also run a pop-up bakery once a week here which is incredibly yummy.
On a rainy day it is worth visiting the SAMS Ocean Explorer centre and delve into the underwater world of the Scottish west coast. Entry is free and there is also a rather lovely cafe for those looking for a pit stop. Do note that because the Ocean Explorer is part of the university it is not open on weekends, only Monday-Friday 10 – 4.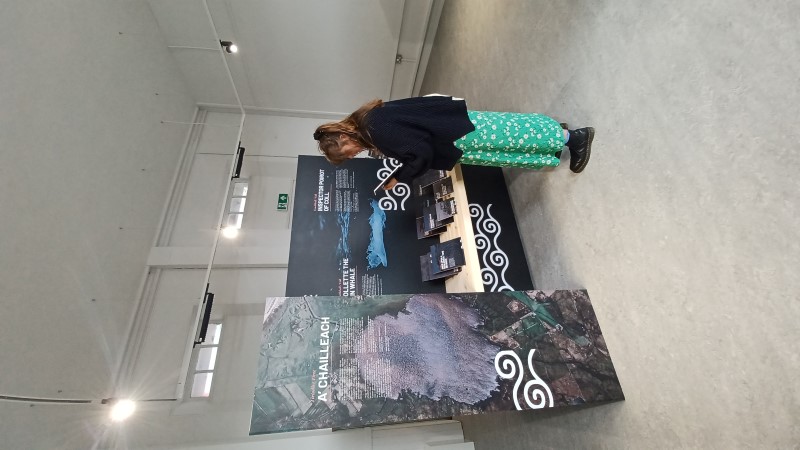 Meek checking out an exhibit at the Rockfield Centre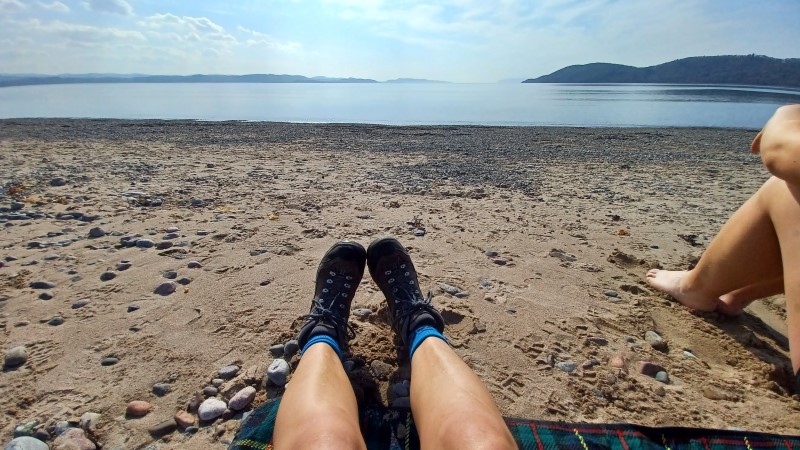 Enjoying a sunny day at Tralee Bay
Wildlife
For a more hands on, possibly wetter, experience of west coast waters come and visit us on one of our boats in Easdale. We're about 16 miles South of Oban, nestled in a Conservation Area where we regularly see white-tailed sea eagles, grey and harbour seals, otters, porpoises, red and fallow deer, a variety of sea bird species. We also have occasional visits from the West Coast's resident population of bottlenose dolphins and, now that the waters are warming up, the minke whales have started to pop up to say hello! To find out more about our tours you can give us a ring on 01852 300003 – we're always up for a chat!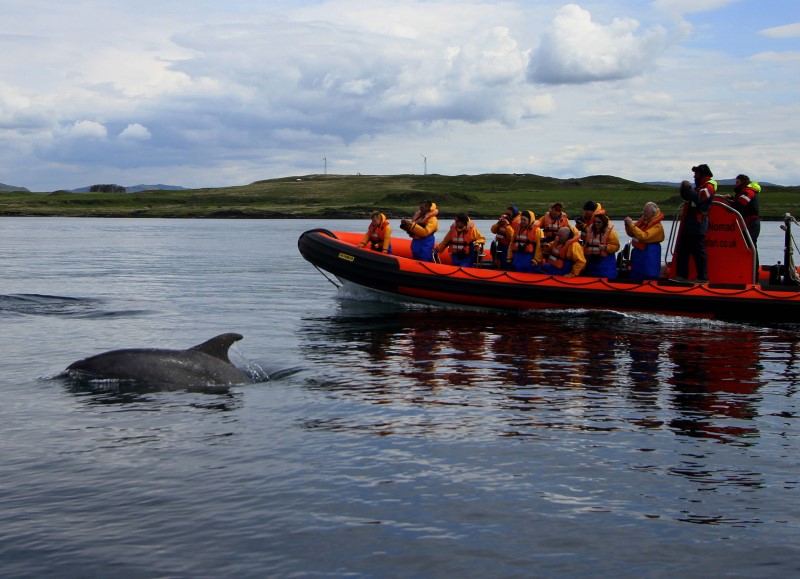 Happy faces alongside a bottlenose dolphin on our Corryvreckan Wildlife Tour