Private Boat Charter for any occasion!
Our boats provide a fantastic opportunity for any special event and by chartering one or more of our boats you have the flexibility of time, route and duration. Our high speed RIBs are available for private boat charter from Easdale, Oban or from any point throughout Argyll. Our wealth of knowledge and experience ensures your trip will be truly memorable.
We have collected a bride and groom from their wedding ceremony and taken them to the location of their reception party, we have taken stag parties out for some bracing air and wildlife spotting, we have entertained school parties, taken groups of university students to the Corryvreckan to help with their studies, enjoyed the company of senior managers out on a team-building day and had a fantastic day with a group of octogenarians celebrating an 80th birthday party!
Here are some ideas for your special day out – you will have some ideas as well, so please call us on 01852 300003 or email us at oban@seafari.co.uk and we can work out the best schedule for your group.
Birthdays
Whether you will be celebrating a birthday for an 8 year old or an 80 year old – our boats are great fun for all. If you're interested in wildlife we can take you on one of our Corryvreckan Wildlife Tours or if the group wants to see some exciting tidal action we can advise on the best times. If it's a theme you are looking for, let us know, pirates or mermaids (can't guarantee sightings though !) or slightly more serious history or folklore we will do our best to oblige.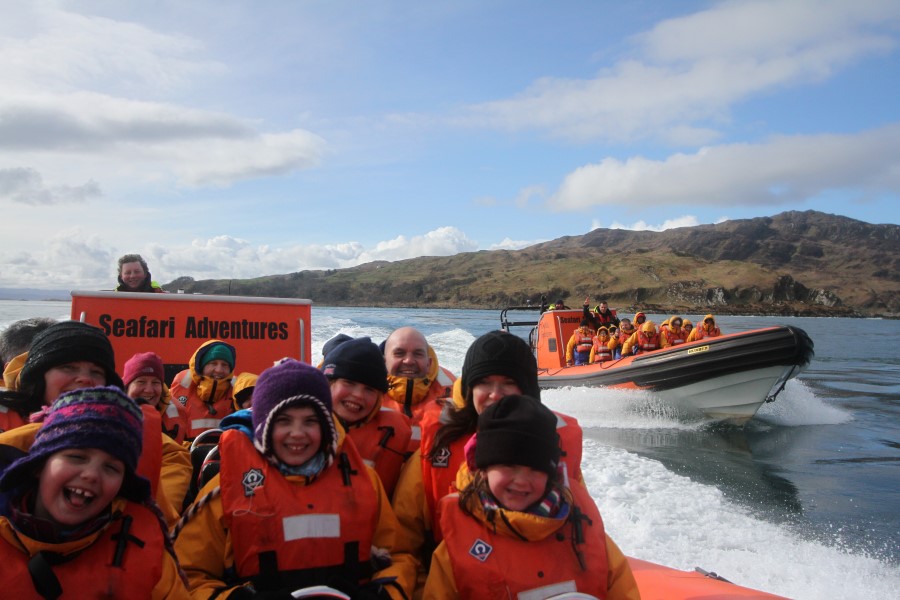 Team-Building
Thinking about getting away from the office, business suits and meetings for some team-building ? What better way than spending the day in the beautiful conservation area of Easdale, head out on one of our RIBs (after the obligatory group photo showing you in your waterproofs and lifejackets !) and afterwards take a 2 minute ferry ride over to Easdale Island for your very own stone skimming contest in the quarry that is used for the world championships followed by a meal and maybe a drink or two in either The Puffer  or the Oyster.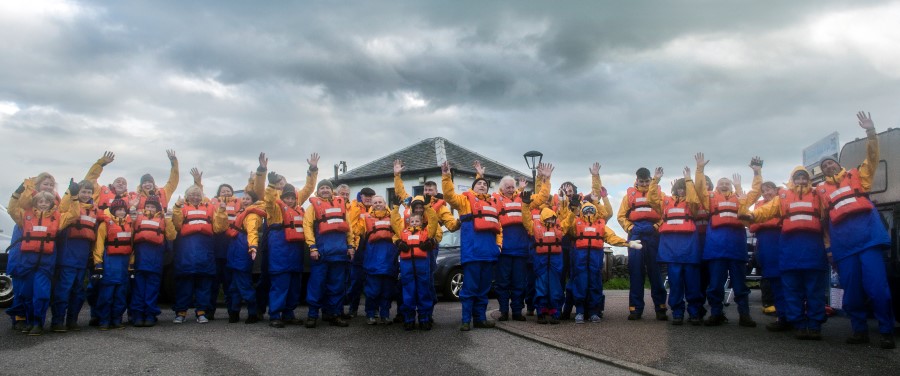 Bird Watching or Photography
Do you have an interest in bird watching or photography? Let us know what you'd like to see and we can come up with some proposals for you.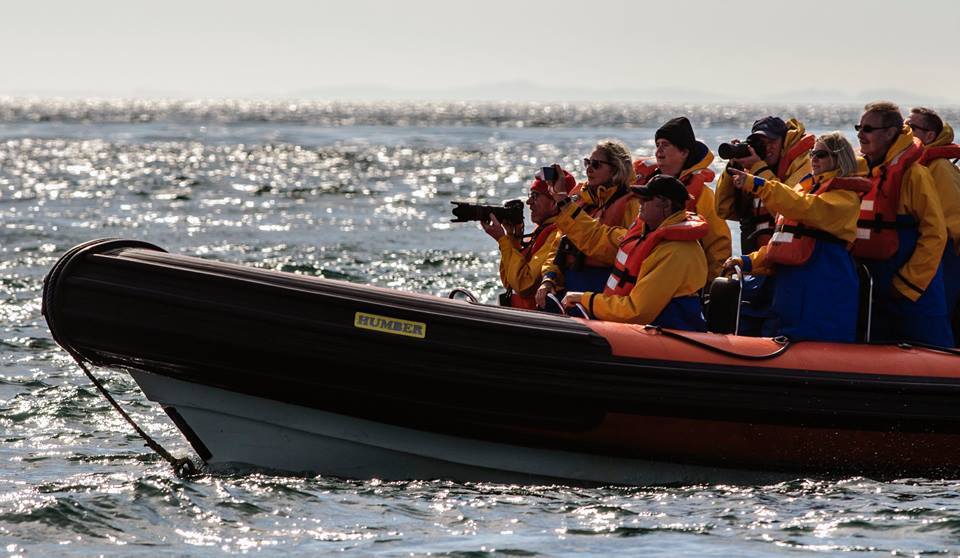 Stag and Hen parties
Stag and hen parties, whether you are looking for something to wake you up to sort out those "morning after effects" or would rather spend your day doing something a bit different from the usual, then let us know. We can take you to a deserted beach for a picnic, to the Garvellachs for some rugged isolation or to the Corryvreckan Whirlpools for a once in a lifetime experience.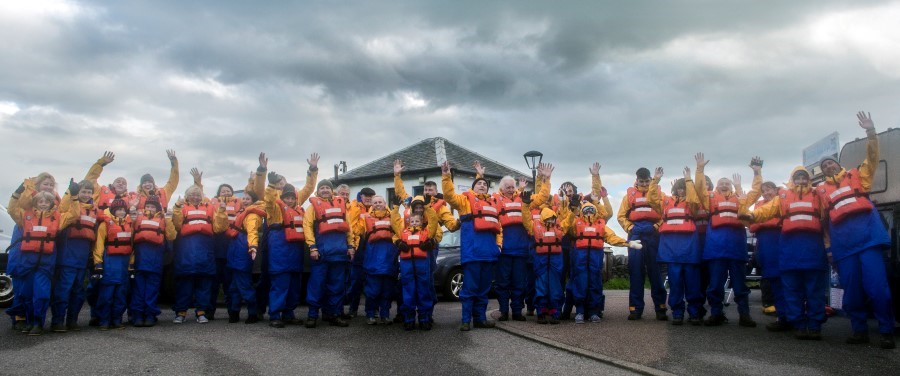 Book one of our standard tours at a preferential rate and agree a start time to suit your group or design your own tour. Our Corryvreckan Wildlife Tour can be timed to see the whirlpool at its best for a particular day.
If your group contains a lot of children, why not let us take you to a remote beach of white sand and clear deep blue water. All you need are buckets, spades and a portable BBQ !
We are happy to drop you off and pick you up later in the day.
If you are running to a fixed schedule and the ferries don't fit into your plans we can offer an easy way to get to Iona to see the famous abbey.
Kayak transport
Our cabin RIB, Celtic Voyager, or our Landing Craft, Celtic Trader, can transport you and your Kayaks to the location of your choice.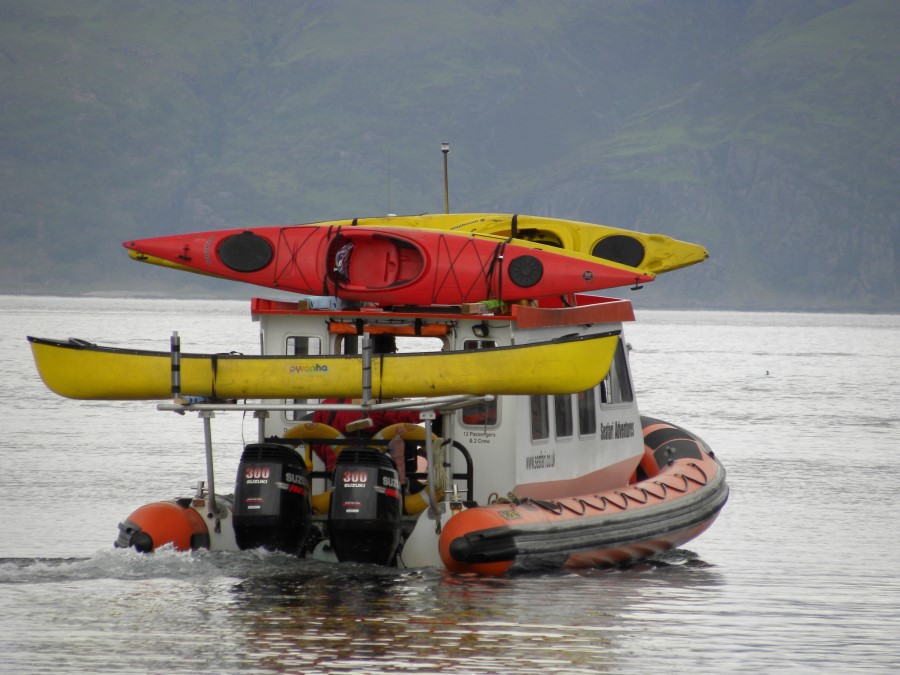 Easdale and Ellenabeich
Your private boat charter could just be part of your day, the stunning surroundings of Ellenabeich and Easdale provide a memorable day out and, of course, the boat trip of a lifetime with Seafari Adventures (Oban) ! Read more about the location here.
There is plenty of parking available for cars, minibuses or coaches.
If you need to get to Colonsay and can't make the ferry please get in touch – it usually takes us 1 hour and 15 minutes to reach Scalasaig from Easdale.