Corryvreckan Wildlife and Whales Tour
Tour length – 3 hours
These tours are predominately in July and August.
Our Corryvreckan Wildlife & Whales Tour departing from Easdale (16 miles south of Oban) has many advantages. This tour, whilst focusing on looking for whales, also combines looking for major wildlife species currently in our area.
The Firth of Lorn, the area where we operate, is a Special Area of Conservation and a Marine Protected Area. Marine Protected Areas are places at sea where environmentally-damaging activities, like certain types of fishing, are restricted. They are a tried and tested means of protecting habitats and wildlife at sea which has allowed the seabeds to re-generate and fish stocks and nutrients to be in abundance in our area. The Minke whales migratory paths include passing through our area of operation to enjoy the nutrient-rich waters.
The "whale season" in our area tends to be from late May to early September – May and June are "early in the season" and September is "late in the season", July and August are classed as the main whale season. We will always be honest about our whale sightings and we can never guarantee a sighting.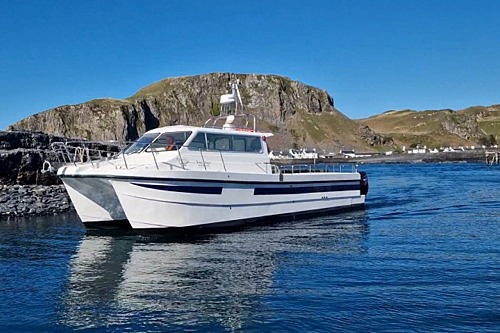 Your experienced skipper will make a decision on the day of the exact route, depending on tidal conditions, the weather and the sea state. Before departing, your skipper will explain what the tide is doing and where the whales will most likely be feeding at that time. The likely route may involve heading south to an island chain known as The Garvellachs, home of the early monastic settlement of St Brendan (542 AD). Whales congregate to feed just to the south of The Garvellachs where deep, food rich, Atlantic waters rise to the surface. The boat may then sweep east towards the north end of Jura, another of the recognised whale feeding hot spots.  The boat may be stationed in the more exposed sea areas west of the Corryvreckan whirlpool area known as The Great Race. The tour will always pass through the Gulf of Corryvreckan.
ADULTS: £75
CHILDREN: £62
Family discount prices are available – see here for more details or contact us for more information.
We do not recommend this tour for children younger than 8 years old however we are happy to discuss the possibility and other options – please contact us.
Please note, we require minimum passenger numbers to confirm our trips – we will inform you when your trip has reached the required passenger numbers.
Our prices are the same throughout the year – We do not charge extra during peak season.
Our fleet of boats are out on the water daily, skippers are aware of what wildlife is currently in our area. Whales are wild animals and sightings cannot be guaranteed. We will make every effort to find these magnificent creatures but your skipper may alter the content of this tour as they see appropriate.
Should any boat in our fleet see whales, or indeed any other spectacular wildlife, our boats are able to contact each other so a boat's course can be changed quickly to arrive at the area of the wildlife sighting safely and in good time.
The whole area offers stunning nature and wildlife – Porpoise, dolphins, the magnificent white tailed sea eagle and golden eagle.
Rest assured our guides are there to offer full information throughout these specialist wildlife tours.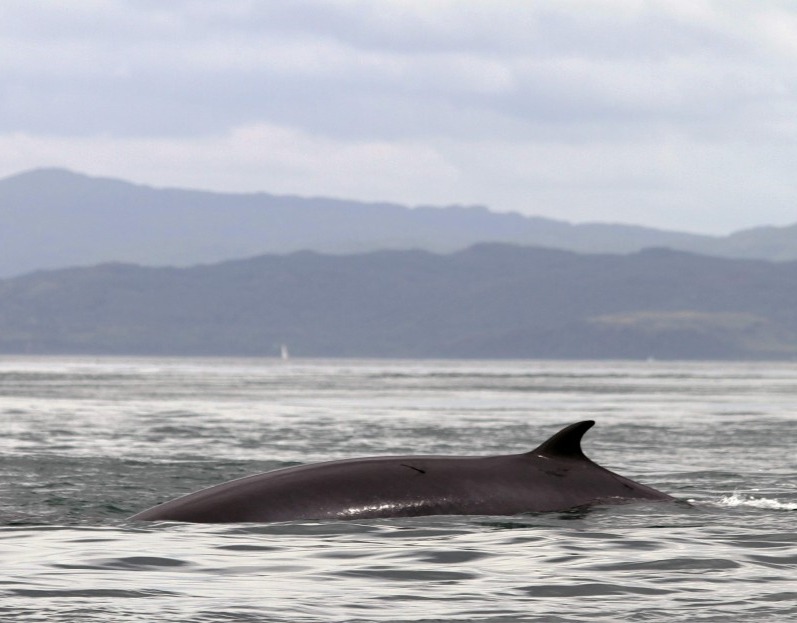 The Boat – Celtic Adventurer
Our Corryvreckan Wildlife and Whales tour generally takes place aboard Celtic Adventurer, the most recent addition to our modern fleet and, being a traditional hard boat, is a departure from our Rigid Inflatable Boats. At 38 ft and with a powerful diesel engine Celtic Adventurer is suitable for longer tours. With a high cruise speed she is ideal for tours focusing on seascapes and wildlife. Sit outside on the spacious open deck or enjoy the view from the comfort of the heated cabin. Binoculars are provided for each passenger. Onboard facilities include a hot drinks machine. The toilet is accessible from the deck.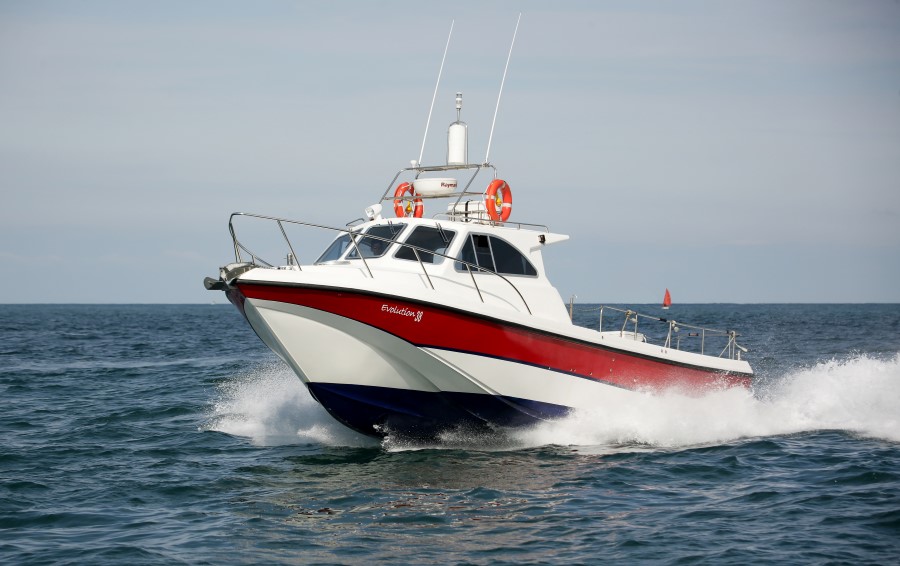 Please Note:
As a responsible Wildlife Tour Operator we believe in honestly answering your questions – for example :
When did you last see whales?
What are the chances of seeing whales on my chosen date?
How many whales have you seen this year ?
Please phone 01852 300003 or email for updates on our Corryvreckan Wildlife and Whales Tour.
Please email or phone 01852 300003 for the latest information.