We see a huge number of birds on our wildlife tours, even on a "bad" day, you're likely to see ten species of bird on a Seafari Adventures tour which isn't a bad number- especially if you're a keen bird spotter!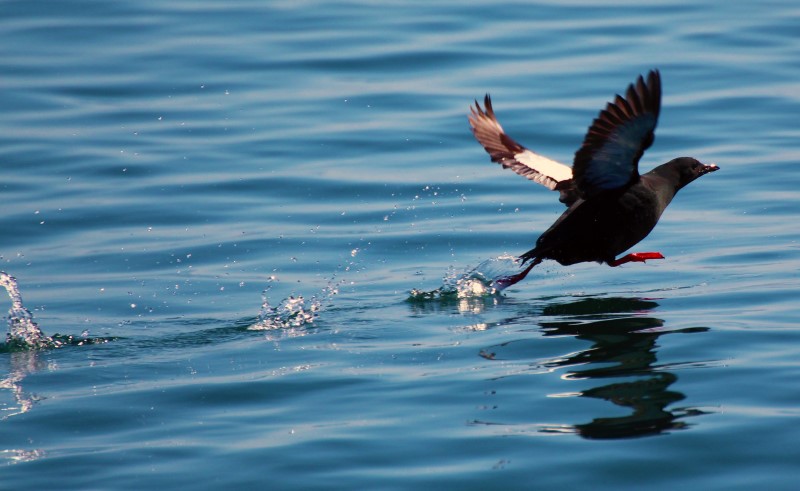 Black guillemots are closely related to the puffin and have charming bright red legs
Our most common feathered friends are oyster catchers, shags, cormorants, greater black backed gulls, common gulls, black guillemots, common guillemots, razorbills, gannets and … sea eagles (our personal favourite)!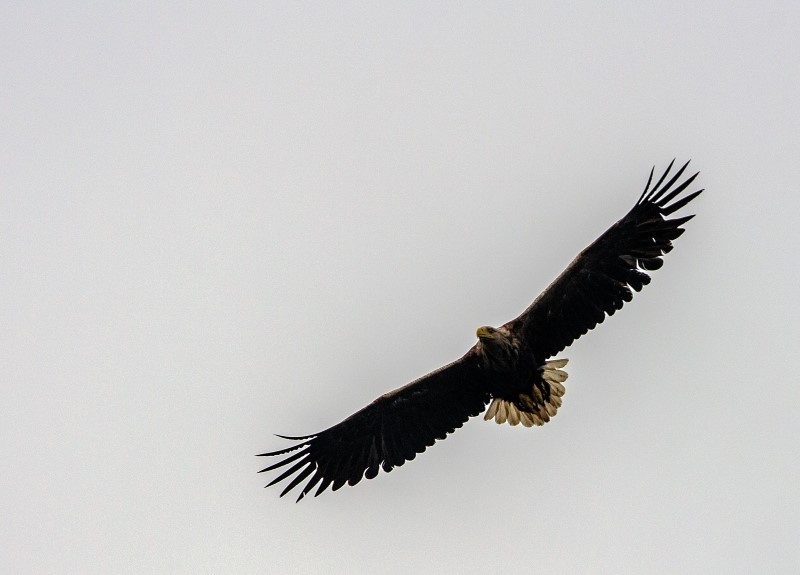 A white tailed sea eagle in flight during our Corryvreckan Wildlife Tour
Now, on a "good" day we can see 15 or 20 species out on the water including the adorable puffin, the majestic golden eagle or the elegant heron, to name just a few.
For every species we see, even those considered "less exciting", our Seafari guides have a few fun facts up their sleeves. Did you know, for example, that oystercatchers don't eat oysters?! Or did you know that common guillemots are the deepest diving flying bird in the world- they can dive up to 200 m down to catch fish!? And did you know that white-tailed sea eagles have the largest wingspan of any eagle in the world?!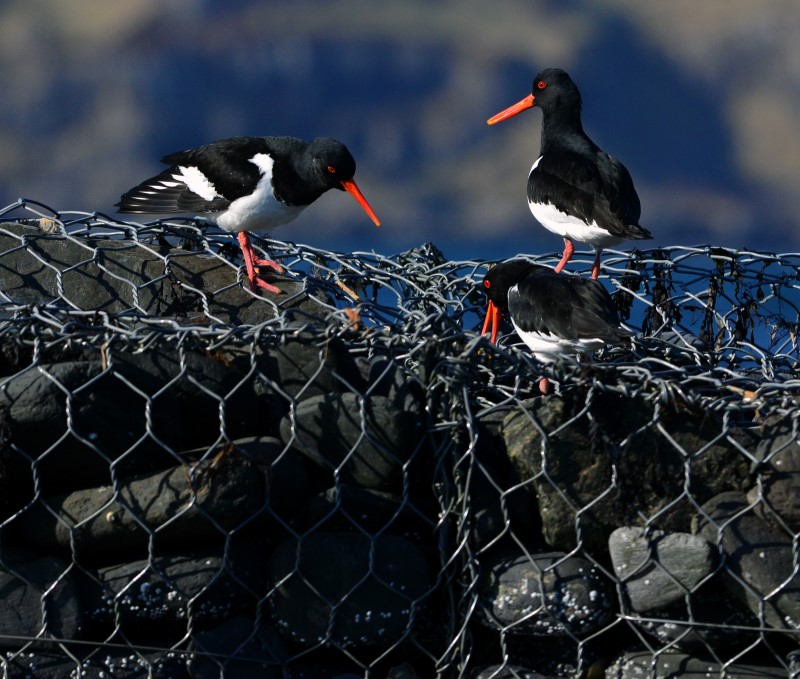 Oyster Catchers use their lovely long orange beaks to eat mussels and clams.
If you haven't already guessed, our Seafari wildlife guides get awfully excited about Scotland's winged wildlife. Meerabai's favourite bird is the common guillemot which, at first glance, looks black in colour but actually has lovey chocolately-brown feathers. The summer months are the best time to see common guillemots who, like the puffin and the razorbill, only come to land to have their chicks, spending most of the year fishing and bobbing in the Atlantic.
Faye prefers the kittiwake, the cute, gentle gull who also comes ashore to breed in the summer, only to head out to sea for the winter months. Sadly, kittiwake numbers are in decline, likely due to a shortage of small fish and sand eels due to overfishing.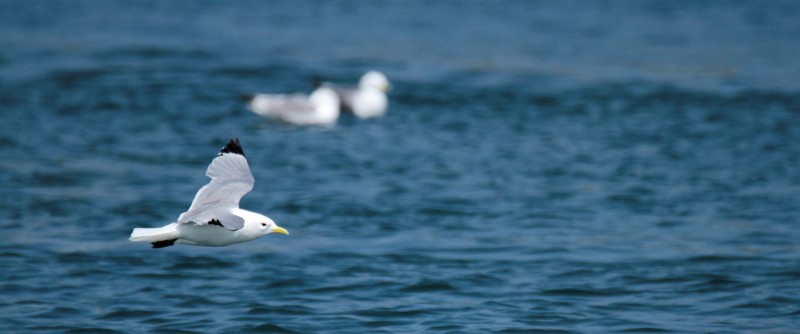 Kittiwakes spend most of the year out to see in the Atlantic, coming to our coast to breed in the summer months