We thought you may like to know what some of our "old" team members are doing now – what have they been up to since they left Seafari ? This week we are featuring Gillian Donald or "The American" !! …
GILLIAN DONALD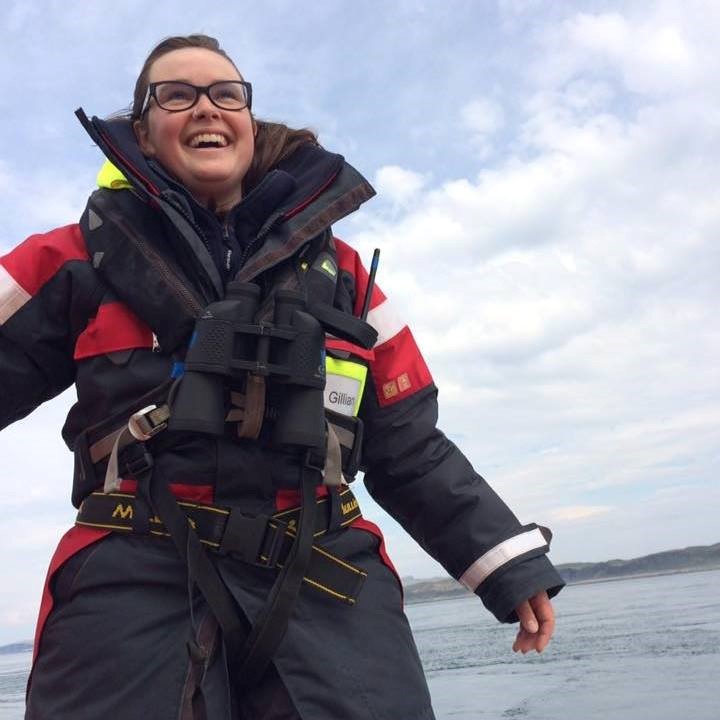 Gillian in wildlife guide mode !
What season did you work for Seafari Adventures ?
2016
In what capacity did you work for Seafari Adventures ?
I worked as a crew member onboard the boats and I worked with Carolyn in the ticket office.
What is your favourite memory of your time with Seafari ?
One of my favorite [we'll just edit the next time you use that word to the English spelling ! – Ed] memories from the season was the first time I saw a minke whale! Minkes were scarce that year and I was the only crew member that still hadn't see one. When I finally got one on a tour (in the middle of the Corryvreckan) the whole boat celebrated and I nearly cried from excitement.
Another favourite memory is the time that myself and Callum and Tom, the other crew members, took the dinghy out to Belnahua for a sunset barbecue. We explored the island, ate chicken on the beach, and generally had a great time.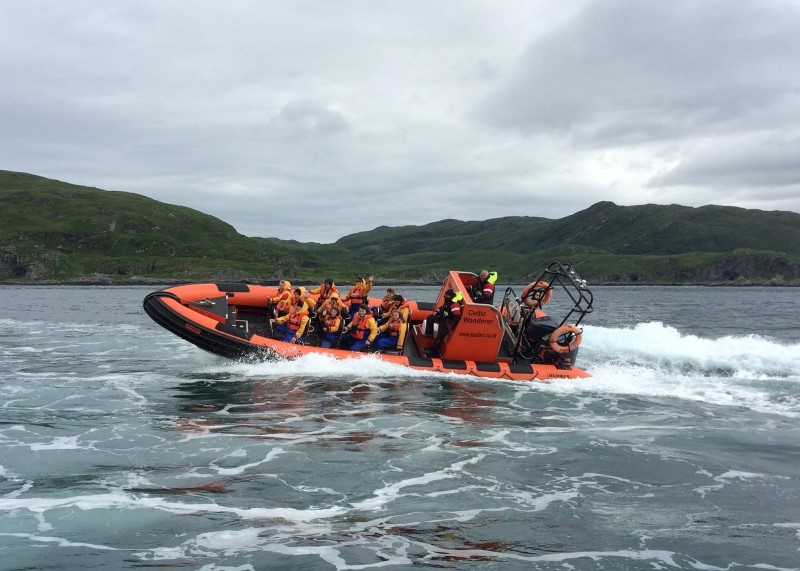 Gillian on board Celtic Wanderer with skipper Steve at the helm.
Did you ever fall in ? If so, details please !
I did not! I banged up my knee pretty badly on the dinghy locker to avoid falling in, but as far as I remember no one fell in that year!
Favourite place on Easdale island ?
The back shore, looking out towards Mull. I spent many an evening staring out at that view.
Favourite bit of the Corryvreckan Wildlife Tour ?
My favourite part was whenever we saw unexpected or elusive wildlife, like dolphins and minke whales, or even a really good sea eagle sighting. It always made the tour extra special.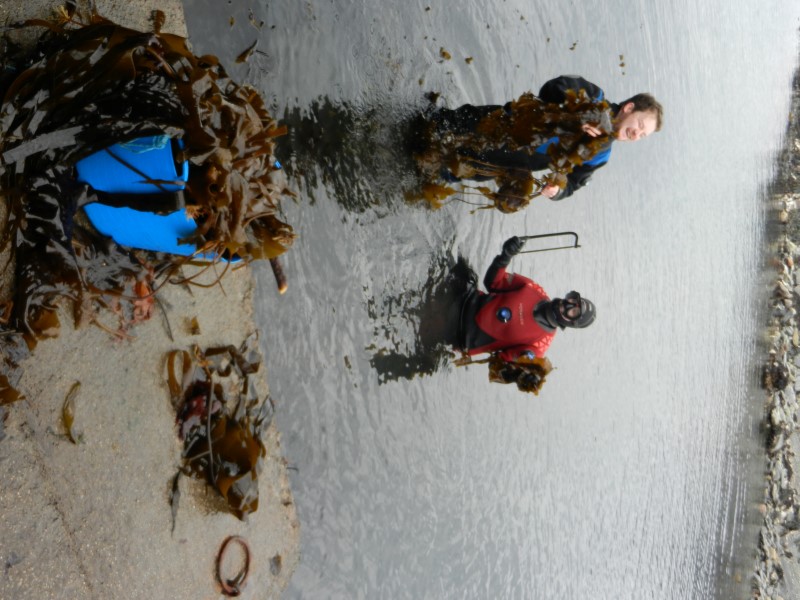 when not on a boat Gillian could be found doing a spot of "aqua gardening" in the harbour with Duncan.
So, what have you been up to since leaving Seafari ?
After I left Easdale I spent two seasons as a scuba diving guide in New Zealand, a season in Alaska as a snorkeling guide, and a season back in Scotland, also as a snorkeling guide. Two years ago I moved back to my home state of California, and worked a summer at the Monterey Bay Aquarium, taking kids surface scuba diving and teaching them about the marine world. I also spent time as a nightclub bartender, so my career has been varied!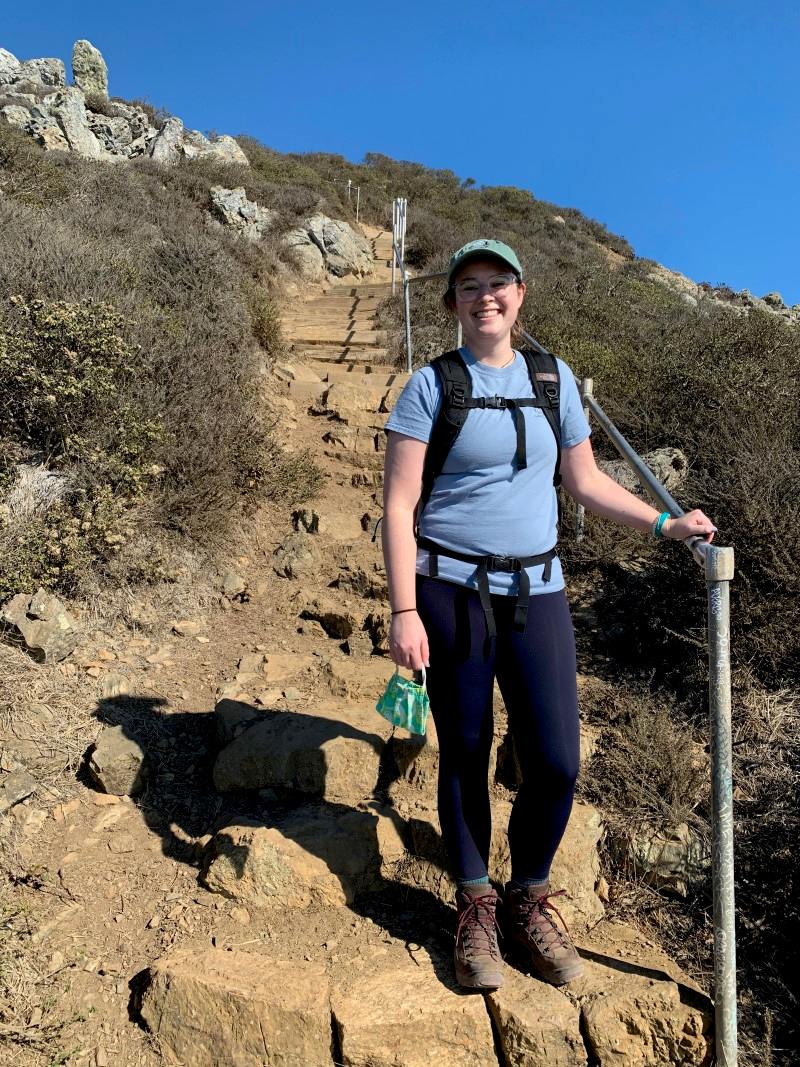 Gillian enjoying being back in her home state of California.
What are you currently doing ?
This summer I was meant to be working as an educator and deckhand onboard a schooner in Washington state, but as with many seasonal and tourism based operations their season was cancelled due to the pandemic. As a result, these day I am mostly job hunting, hiking, reading, and quilting!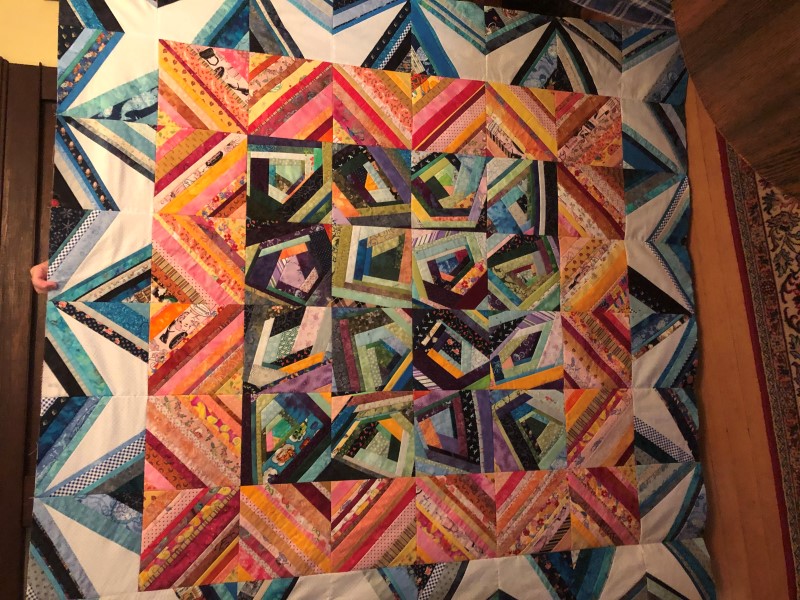 Gillian's quilting skills on fine display here !
Many thanks to Gillian for taking the time to catch up with us – keep an eye on this blog for your next "old crew" update !