We thought you may like to know what some of our "old" team members are doing now – what have they been up to since they left Seafari ? This week we are featuring Lyden Singleton …
LYDEN SINGLETON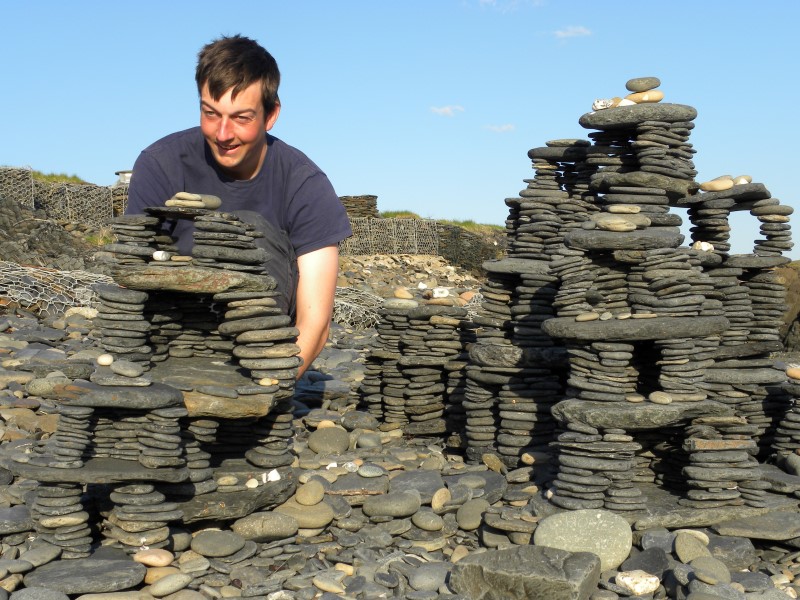 Lyden showing off his "zen" skills !
What season did you work for Seafari Adventures ?
2010 to 2012,
In what capacity did you work for Seafari Adventures ?
Wildlife Tour Guide and Crew for Seafari Marine Services.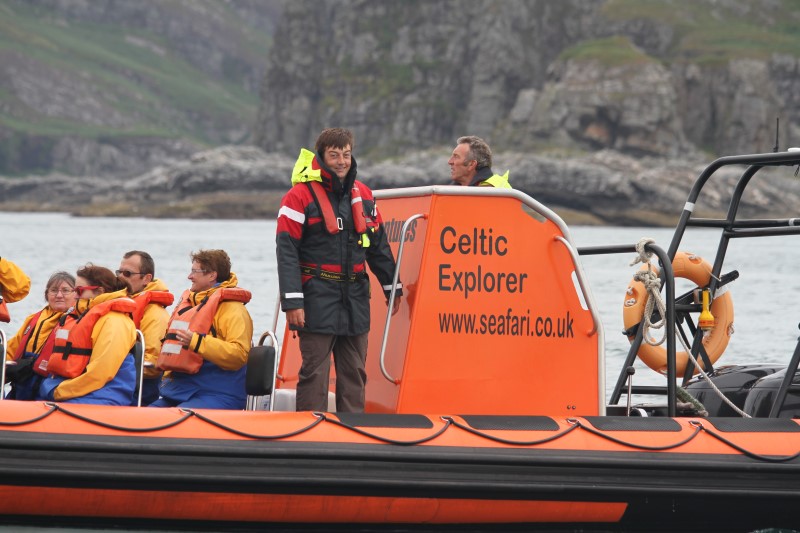 Lyden on board Celtic Explorer as Wildlife Guide.
What is your favourite memory of your time with Seafari ?
That is a tough question as I have quite a few memorable work memories but here is this one that stands out most:  I loved going out with the lighthouse board and in particular there was this day we went out to Canna to the lighthouse there. To paint a picture; the sea was flat calm and the sun was shining so for the first time I went to Canna the scenery on the way was spectacular. When we were passing the Island of Rhum, I saw my first Minke whale and then on the way back home we were treated to a pod of common dolphins which was also a first for me.
In general, my move north to the West Coast of Scotland was also my first time up here so exploring the many islands and varying scenery that this part of the world has to offer, was, and is still amazing. We are blessed to live in such a magical part of the world.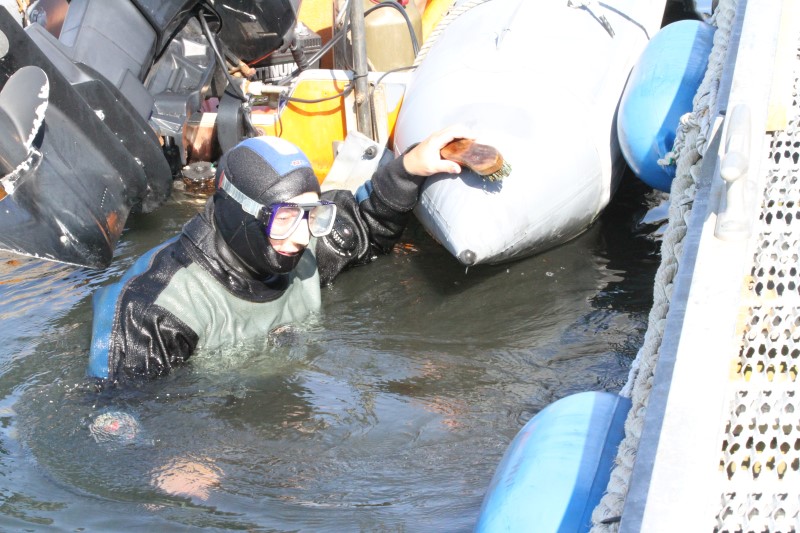 Lyden carrying out one of the less glamorous jobs !
Did you ever fall in ? If so, details please !
YES – a few times and can't believe I might be the first to admit it.  The details are hazy, they can't have been that spectacular! (Not from my end anyway) [Thanks for the admission – shame no photographic evidence ! – Ed].
Favourite place on Easdale island ?
The View point at the top of the island- it has amazing vistas and far reaching views and is definitely worth a visit when coming over to Easdale Island.
Favourite bit of the Corryvreckan Wildlife Tour ?
The Grey Dogs! You just never knew what you were going to see in there: from wildlife to kayakers and even helping a fishing boat from Luing with engine trouble!  I think the only wildlife I hadn't seen in there over the years was a Minke whale. In my humble opinion it can sometimes be more spectacular in there than the Corryvreckan itself [Agree ! – Ed.], with the sea running like a rapid in a river.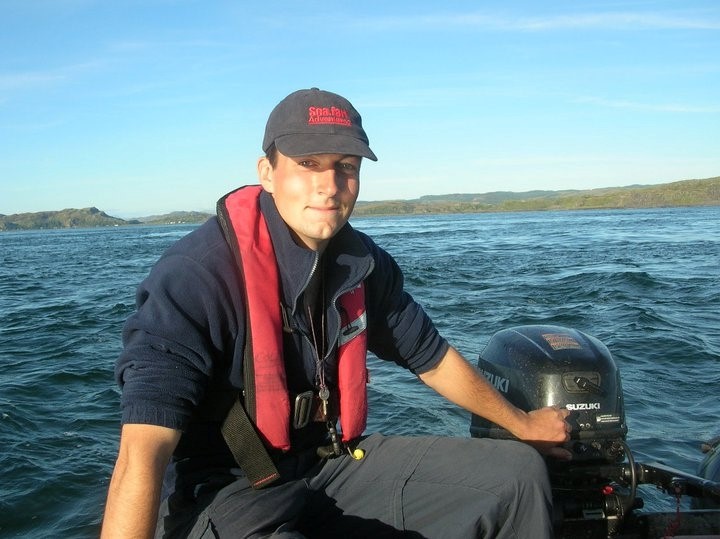 Lyden mastering the crew dinghy !
So, what have you been up to since leaving Seafari ?
I have done a number of jobs since leaving Seafari, the first was working a dive boat for scallops, hard work but great fun and I dived a lot of this area: from Gigha to Coll and Tiree allowing me to embrace yet more of the scenery the West Coast has to offer.
Next was working for Easdale Seafoods who collect and pack live langoustines (Big Prawns) that then get exported off to Spain and France.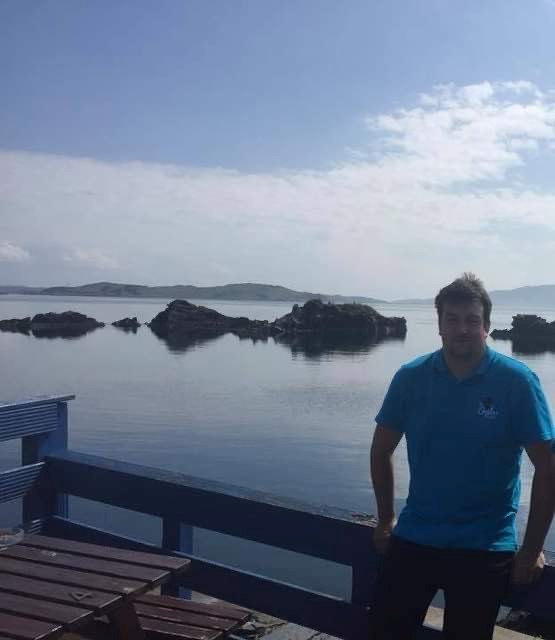 Lyden still lives in the area and still loves the scenery !
What are you currently doing ?
I am now the Landlord of the Oyster Bar and Restaurant, in Ellenabeich, just a stone's throw from Seafari headquarters. If the Seafari customers need a meal before or after their trip or something stronger please give us a call or drop us a message on Facebook. (shameless plug!)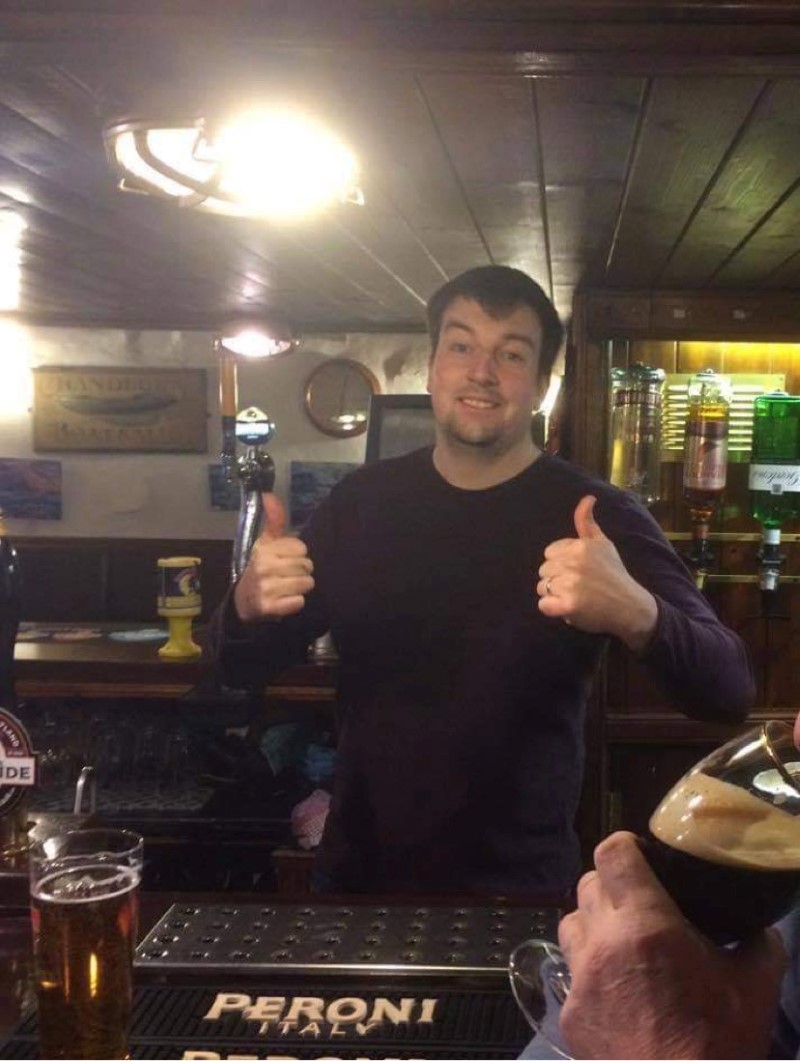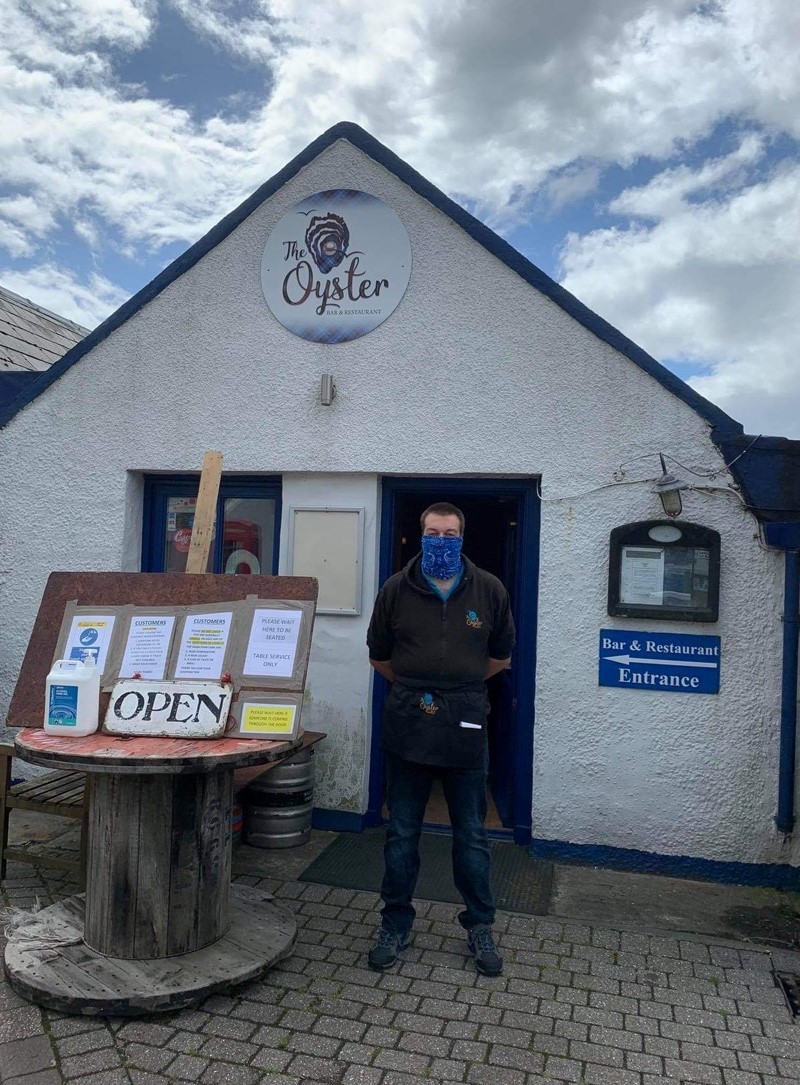 Lyden hasn't gone far since leaving Seafari and it's great to see him every day just across the road from the Seafari Ticket Office !
Many thanks to Lyden for taking the time to catch up with us – keep an eye on this blog for your next "old crew" update !