We thought you may like to know what some of our "old" team members are doing now – what have they been up to since they left Seafari ? This week we are featuring Chris Legg …
CHRIS LEGG

Chris all suited and booted and ready to step on board !
What season did you work for Seafari Adventures ?
2017
In what capacity did you work for Seafari Adventures ?
Crew and wildlife guide.
What is your favourite memory of your time with Seafari ?
There are a lot, which I am sure many previous team members say. But, a very warm memory is getting up before dawn to run a Whirlpool Special Trip; en route to the Gulf of Corryvreckan the sun was rising on what was looking like a perfect day, and hundreds of Gannets were circling not too far from the boat. They began torpedoing in to the water as if starting gun had been fired, each one leaving a huge splash from their powerful breach of the water. Just majestic, still makes the hairs stand up on my arms.
Did you ever fall in ? If so, details please !
I never fell in but on my first solo trip in the dingy from Easdale to Ellenabeich, I flooded the engine. I wasn't going to make it across, so I had to get the paddle out of the boat and struggle to the jetty. Embarrassing! [Many of us have arrived at the Ellenabeich jetty under oar power ! – Ed]
Favourite place on Easdale island ?
The smaller swimming quarry at the west side of the Island. Water looks amazing when held by slate, I'd swim there every morning if I could.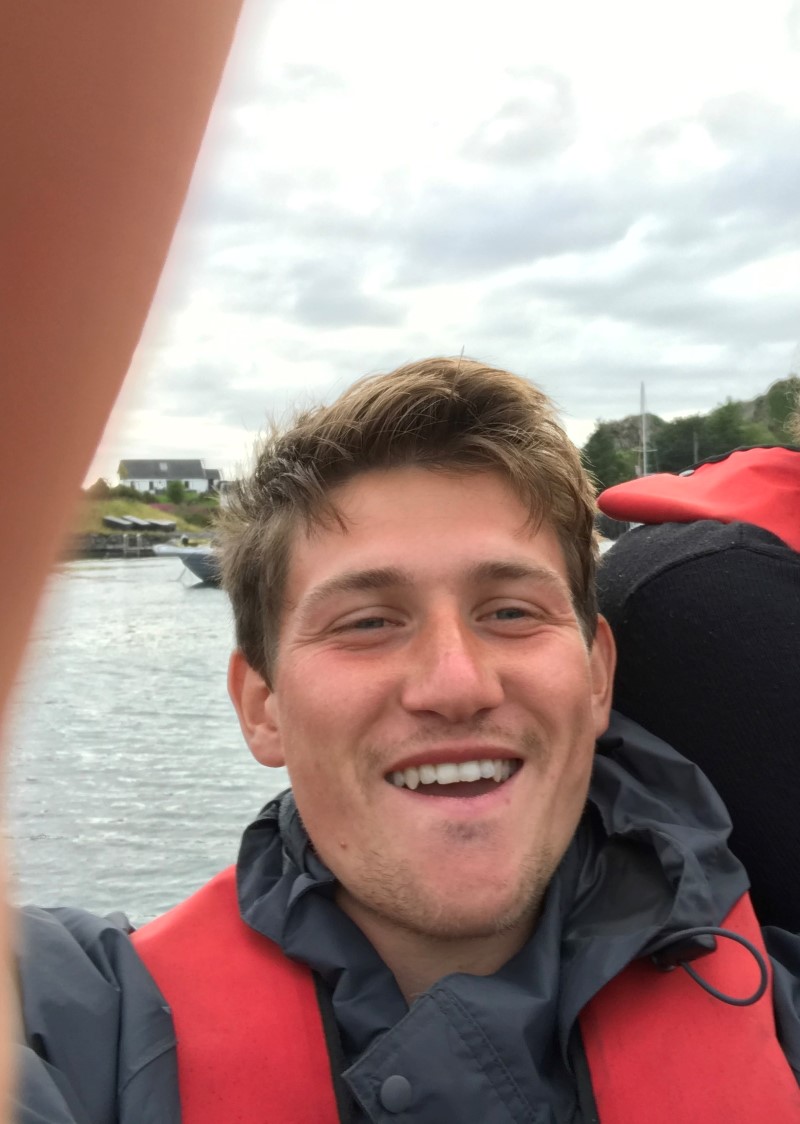 Chris ready to enjoy a night out, heading to mainland on the dinghy.
Favourite bit of the Corryvreckan Wildlife Tour ?
Passing the outcrop of rock between Lunga and Scarba, Eilean A' Bhealaich at the Grey Dogs. The water moves in an incredible way, especially when caught at the right time of day. You could feel all the customers were in awe at this point and you could understand why; the dramatic water and scenery of Scarba's northern ridge were topped off by a high success rate of spotting a White Tailed Eagle, Otter or a feeding seal utilising he water currents, and, of course, the famous feral goats of Scarba which I have a soft spot for.
So, what have you been up to since leaving Seafari ?
I became a carer for an elderly family member I had tracked down after a family bereavement. This lasted 8 months and I learnt so much that I moved into Social Care for 3 years, supporting vulnerable adults to change their lives. I incorporated wildlife wherever I could in this role and am a huge advocate for the positive impact of nature on mental health.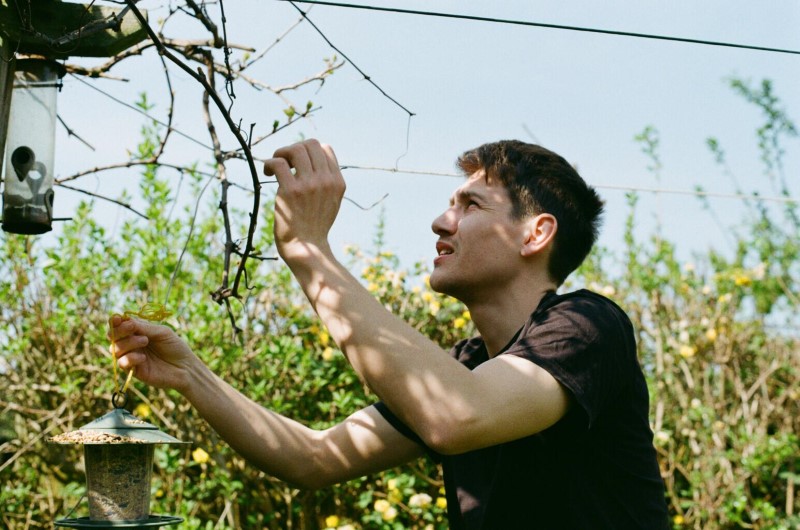 Chris enjoying his gardening work, installing a bird feeder.
What are you currently doing ?
Now I'm a self-employed gardener and fencer, making peoples garden's a better space for Wildlife. Finding out that a pond I made three months prior is now being vacated by all sorts of wildlife is truly heart-warming.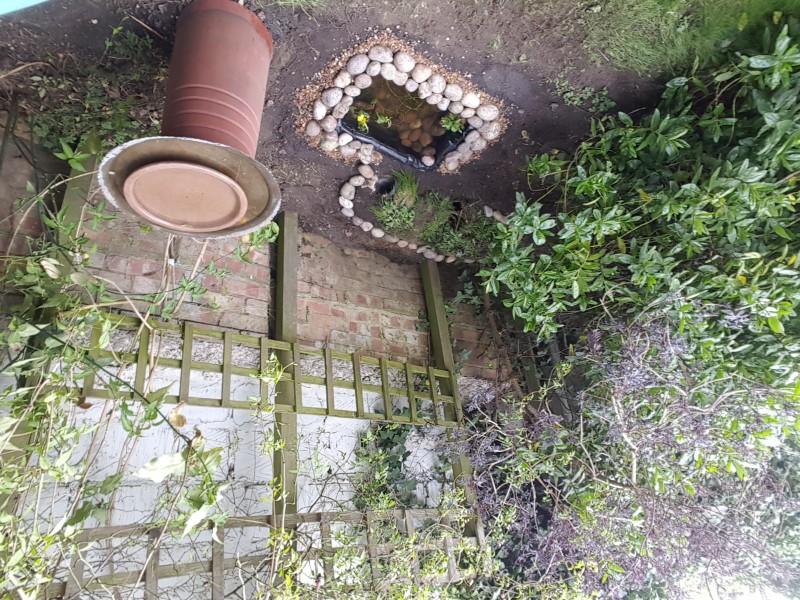 Some of Chris' gardening work.
Many thanks to Chris for taking the time to catch up with us – keep an eye on this blog for your next "old crew" update !