Top things to do in Easdale
As well as joining us on our tours, there are plenty of things you can do around Easdale before or after our tours. Here are some of our recommendations: 
Loop walk around Easdale Island
You can catch the Easdale ferry from the slip just next to our trailer. The ferry takes 12 passengers and takes approximately 3 minutes. The fare is £2.50 return and you can pay with cash and card on the ferry (sometimes the dolphins will even join you!) See here.
Once on Easdale head up past the community hall (wooden pyramid building) and then follow any path heading around the Island. You can also make a quick stop to meet Obie the parrot. There are free range chickens and ducks on the island so if you bring your dog, make sure to keep them on the lead.
A loop of the island will take you around 20 minutes at a brisk pace but allow yourself more time to walk around the quarries and attempt some stone skimming. You can also walk up the Easdale hill which is a great place to take a beer or a picnic and watch the sunset.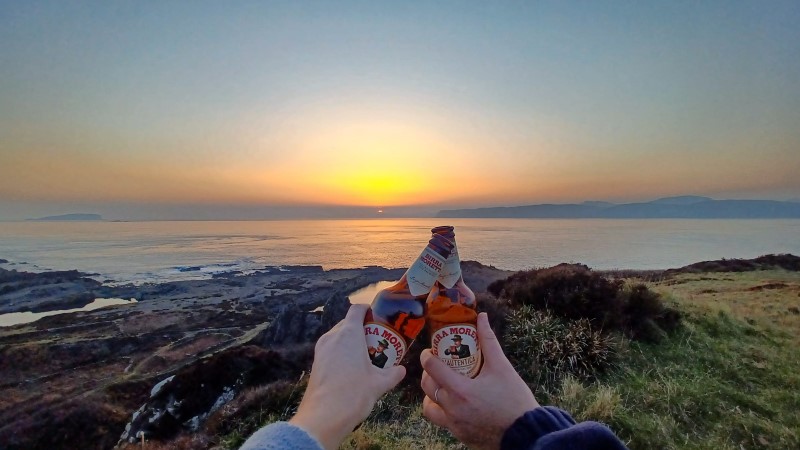 Beers at the top of Easdale Hill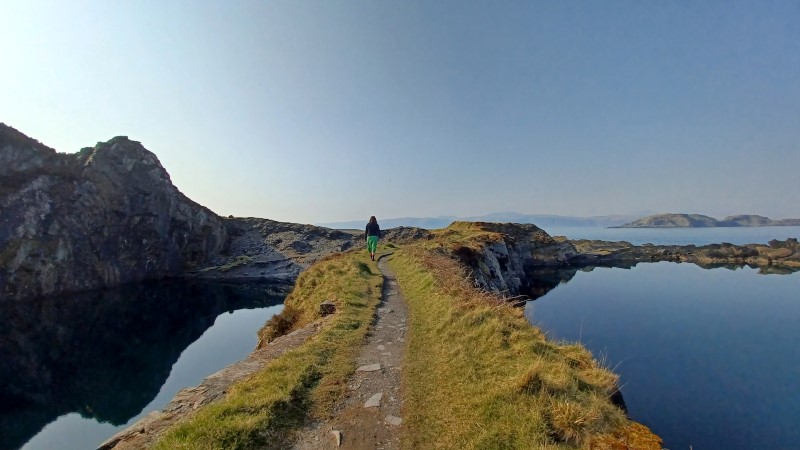 Walking around the quarries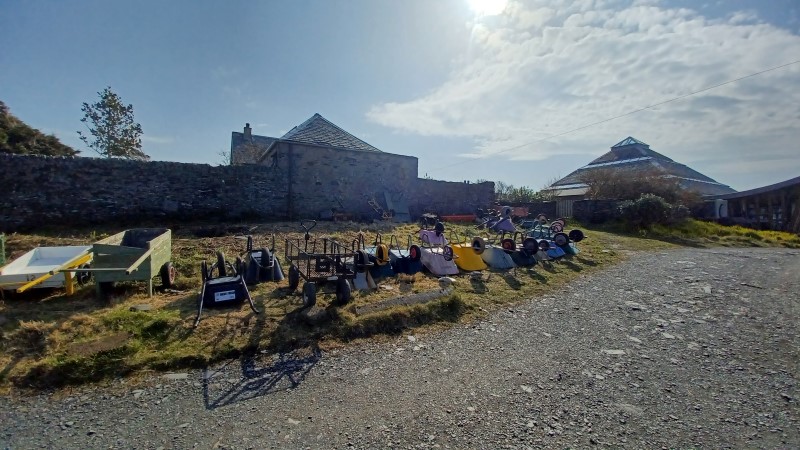 Wheel barrow car park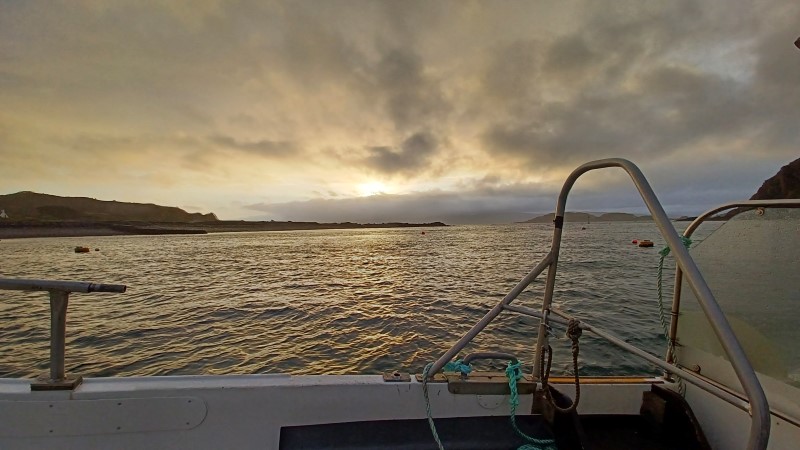 Sunset from the ferry
Have some tasty snacks in the pubs
We have two lovely places to eat and drink nearby. You can visit the Oyster Bar just opposite the village shop and they are open for lunch and dinner and on a sunny day you can even sit outside in the main square. You can also stop off at the Puffer on Easdale Island which is open 1030-1600 Thursday to Saturday and 1100-1530 on Sunday as a café. If you are staying into the evening you can drink in the pub 6-11pm Friday and Saturday, but check them out on Facebook as they also do pop up evening weekends for food.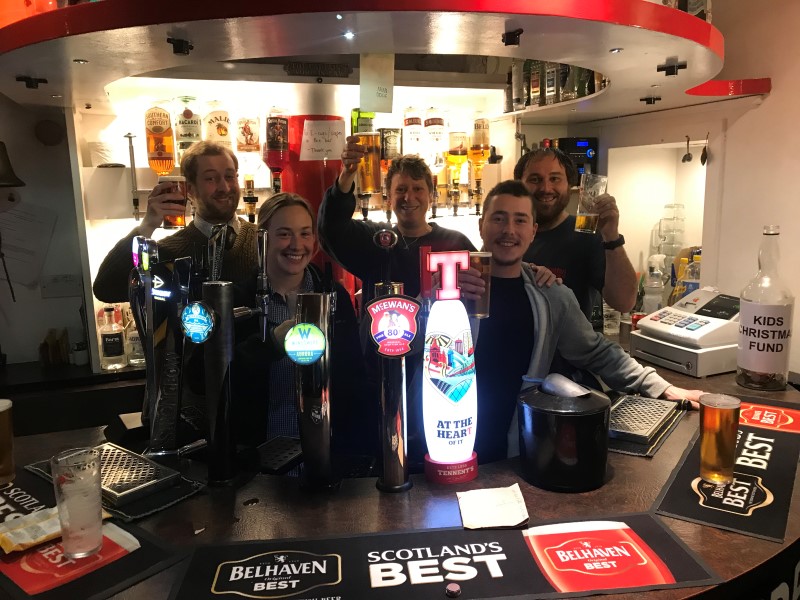 Some of the Seafari crew enjoying drinks at the Puffer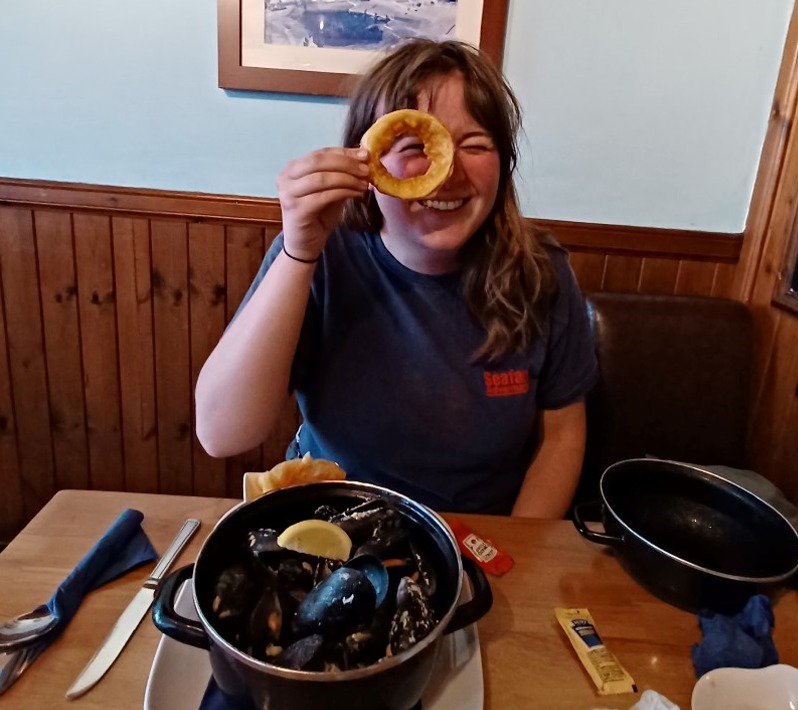 Meek enjoying oysters at the Oyster Bar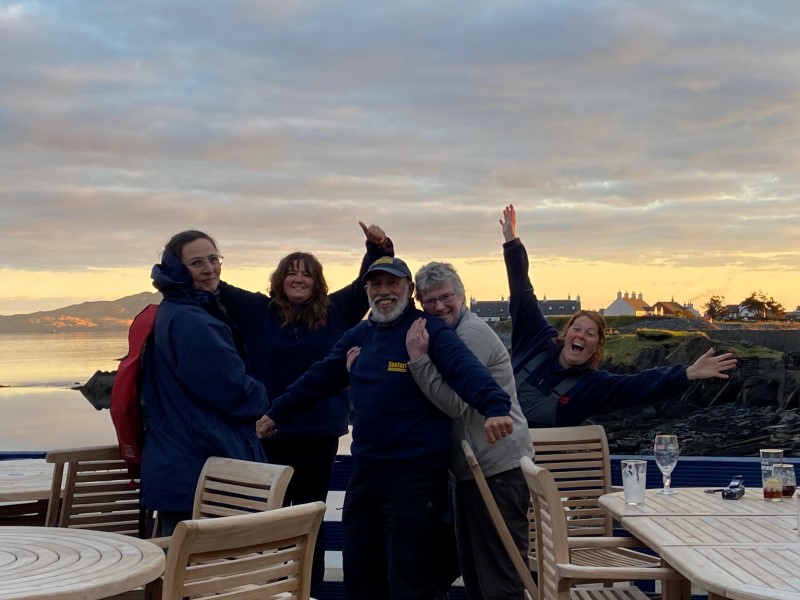 Views from the Oyster Bar Terrace
Swimming in the Quarries
On Easdale Island there are 7 quarries, we like to swim in one called "the swimming quarry" as it has a nice slate beach to walk into. You can brave the quarries with or without a wetsuit but don't forget to bring a snorkel as its quite mesmerising looking down into the deep. You can do some leaps of faith of the higher edges, but check with someone local first as to where the best spots are!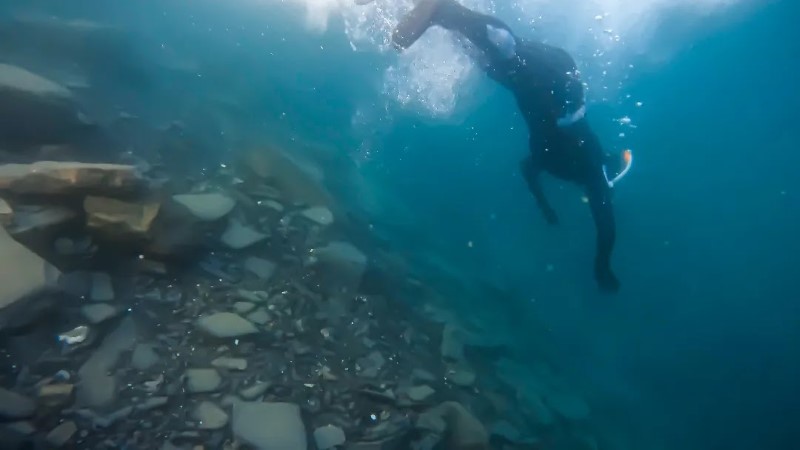 Swimming in 'swimmers quarry'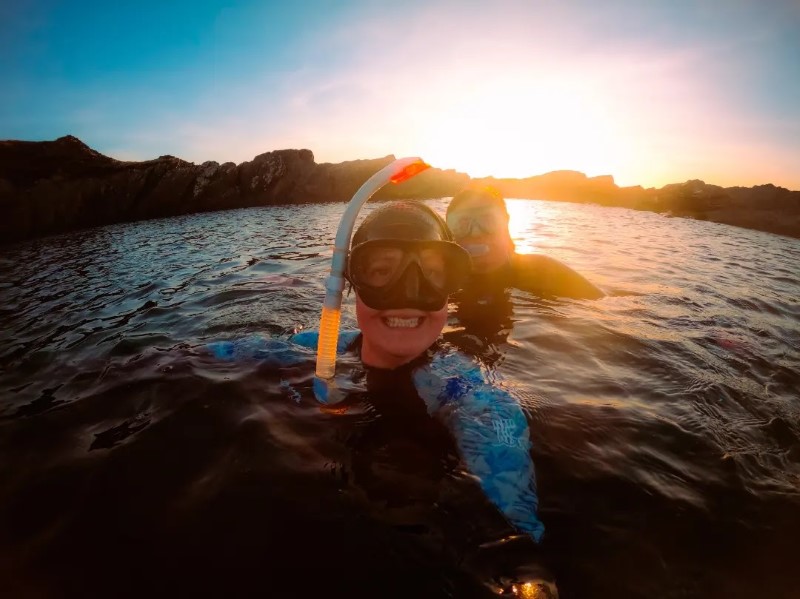 Faye and Meek in the quarry
Take a walk Dun Mor (The big hill)
You can take a lovely but steep stroll up the big hill behind the carpark to see some stunning views over Easdale Island. Watch out for the mountain sheep! I'd leave between 1-2 hours to do this.
https://www.walkhighlands.co.uk/argyll/ellenabeich.shtml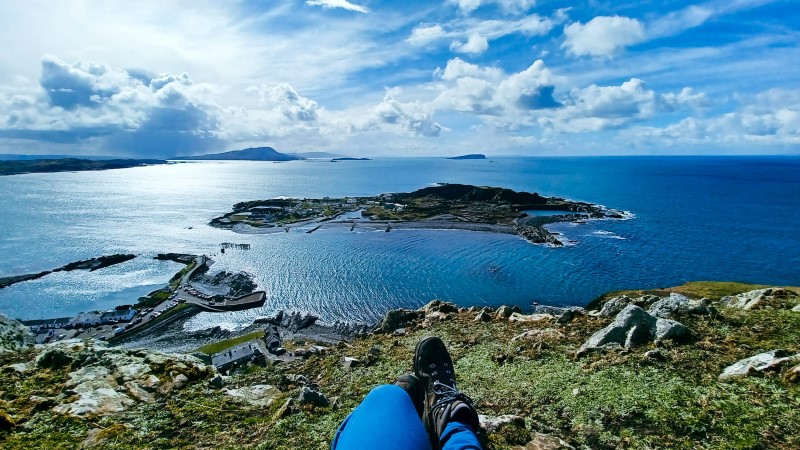 Views over Easdale Island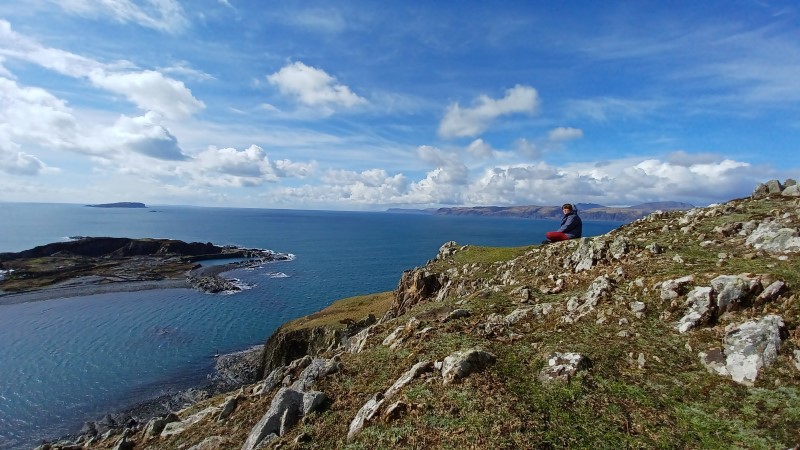 Enjoying a seat at the top of the hill
Learn about our slate history
We have two places you can visit to find out more about historical information. Just next door to the village shop is the Slate Islands Heritage Trust which is open to the public 6 days (Sunday to Friday) a week between 11.00 to 16.00hrs from April to October. Over on Easdale island is the Easdale Island Folk Museum which is open daily from 1 April to end September 11.00am – 4.00pm. Both places are highly worth a visit.
An Cala gardens
If you take a quick stroll out of Ellenabeich, just before you reach the primary school you will see a an cala gardens, the admission cost is £5pp and you deposit it in an letterbox just at the top of the drive. It is a spectacular and very pretty garden with streams, waterfall, ponds, many herbaceous plants as well as azaleas, rhododendrons and cherry trees in spring. I'd say you can wander around in under an hour.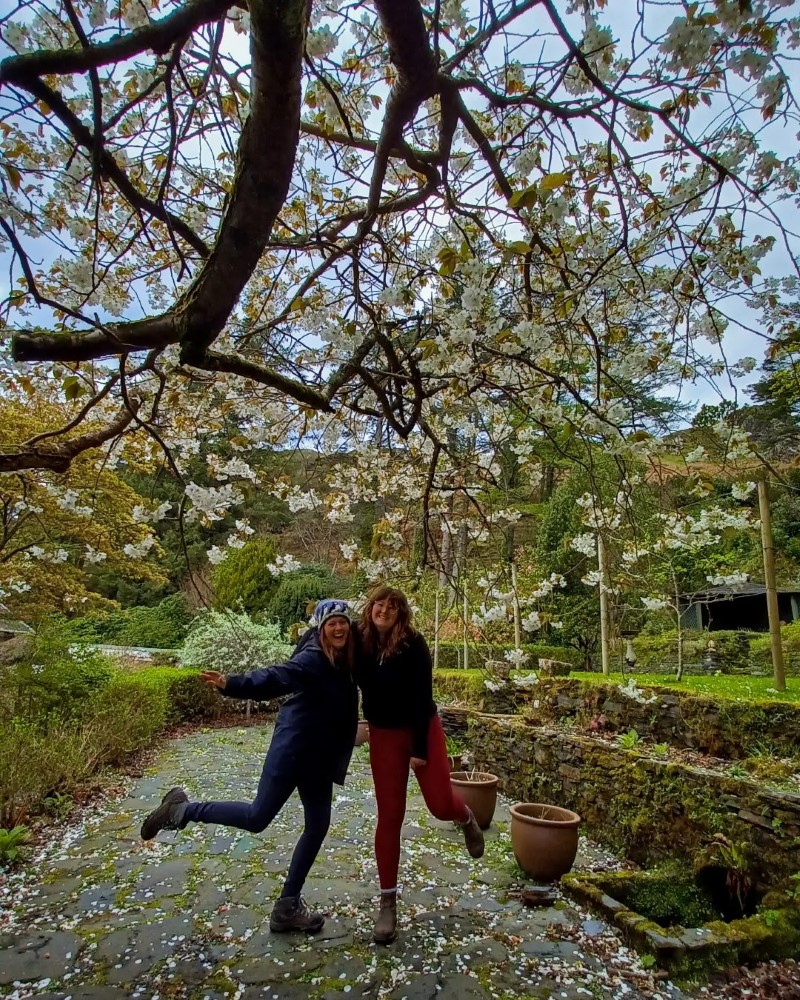 Dancing under the cherry blossom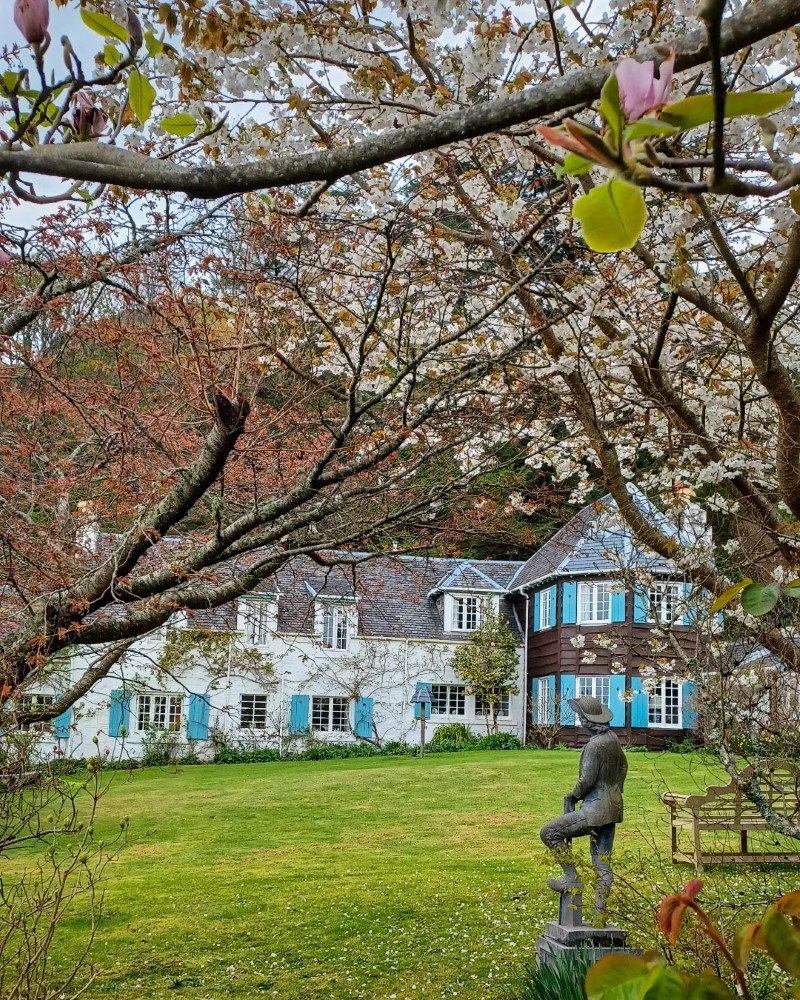 Views of An Cala House